I believe I hold anti-vaxxers in the same regard I do gun-worshippers.  It's all ok until you put someone else at risk…which you do all the time.
What triggered this latest outburst of dismay and disdain? This Washington Post report on a new front in billionaire fuckery:
A wealthy Manhattan couple has emerged as significant financiers of the anti-vaccine movement, contributing more than $3 million in recent years to groups that stoke fears about immunizations online and at live events — including two forums this year at the epicenter of measles outbreaks in New York's ultra-Orthodox Jewish community.
Of course the folks at the epicenter of this malicious nonsense are hedge fund MOTUs:
Hedge fund manager and philanthropist Bernard Selz and his wife, Lisa, have long donated to organizations focused on the arts, culture, education and the environment. But seven years ago, their private foundation embraced a very different cause: groups that question the safety and effectiveness of vaccines.
I don't know what it is about the thrill of ultra-successful rent seeking, but somehow that much money gained so incommensurately with effort or social utility seems to convince those dancing in its golden shower that they are absolutely suited and even obligated to set the terms of social life for all of us. Which means they get to kill folks with impunity.
And I do mean kill, as in blood on their hands; in this case, often that of children.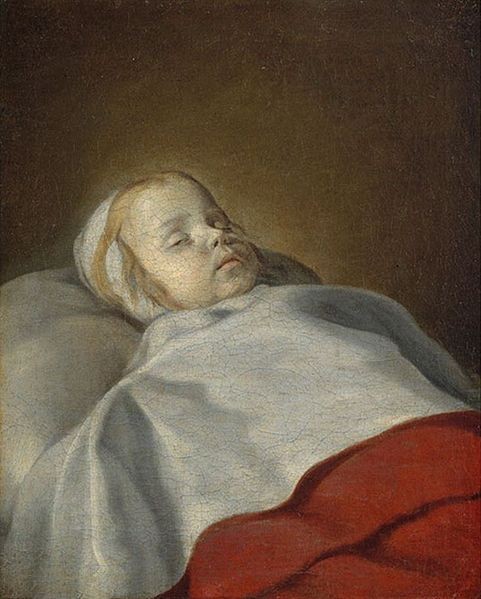 Nine At least two reportable vaccine preventable deaths in the US in 2017, the last year for which I could easily find CDC data. Add to that the suffering (and expense) of all the non-fatal cases of vaccine-preventable diseases, including the record-breaking number of cases of measles in 2019 – 1044 as of June 13, more than any year since 1992, and thus the most since measles was briefly and optimistically declared eradicated from the US in 2000.
Oh those halcyon and innocent days when we thought that folks would rejoice at being released from a once epidemic reaper of children!
Why are these reckless rich pukes doing this? No one seems to know:
How the Selzes came to support anti-vaccine ideas is unknown, but their financial impact has been enormous. Their money has gone to a handful of determined individuals who have played an outsize role in spreading doubt and misinformation about vaccines and the diseases they prevent. The groups' false claims linking vaccines to autism and other ailments, while downplaying the risks of measles, have led growing numbers of parents to shun the shots.
There is an increasingly direct line between such funding and the actual harm produced by anti-vax propaganda:
The Selz Foundation provides roughly three-fourths of the funding for the Informed Consent Action Network, a three-year-old charity that describes its mission as promoting drug and vaccine safety and parental choice in vaccine decisions.

Lisa Selz serves as the group's president, but its public face and chief executive is Del Bigtree, a former daytime television show producer who draws big crowds to public events. Bigtree has no medical credentials but holds himself out as an expert on vaccine safety and promotes the idea that government officials have colluded with the pharmaceutical industry to cover up grievous harms from the drugs. In recent weeks, Bigtree has headlined forums in ultra-Orthodox Jewish communities in Brooklyn and Rockland County, N.Y., both areas confronting large measles outbreaks.
And here's the quote that made me think Sing Sing is too comfortable for such folks:
"They should be allowed to have the measles if they want the measles," Bigtree told reporters outside the Brooklyn meeting on June 4. "It's crazy that there's this level of intensity around a trivial childhood illness."
I used to think we needed confiscatory estate taxes so that, for example, the Koch brothers would have had to go out and actually earn some scratch before they got to buy the US judiciary.  I still think that's a necessary corrective to wealth inequality, but I'm now wondering if a pre-mortem levy might be necessary if we're ever going to recapture the public space from the depredations the wealth-makes-me-smart crowd.
Oh, and one more thing: adults need vaccines too.  I realize I haven't asked my PCP if I'm up to date in my last couple of check ups, and plan to correct that omission STAT. Free advice, worth what you paid for it…
Image:  attr. to Philippe de Champaigne, Portrait of a Dead Child, c. 1650.