When I moved from the beach to the swamp, I was afraid I wouldn't regularly spot one of my favorite Florida birds, the roseate spoonbill, but they followed me here: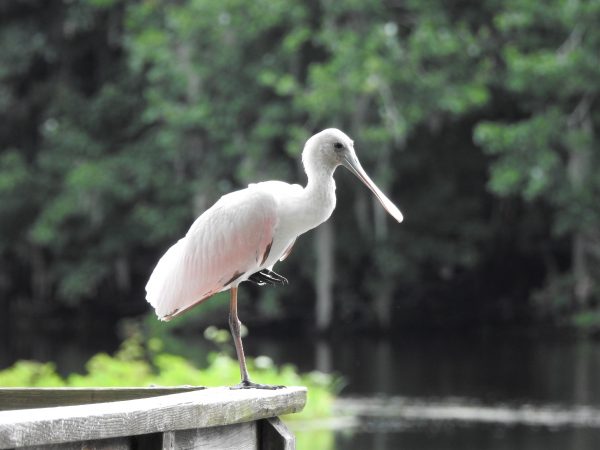 Dooby-dooby-do!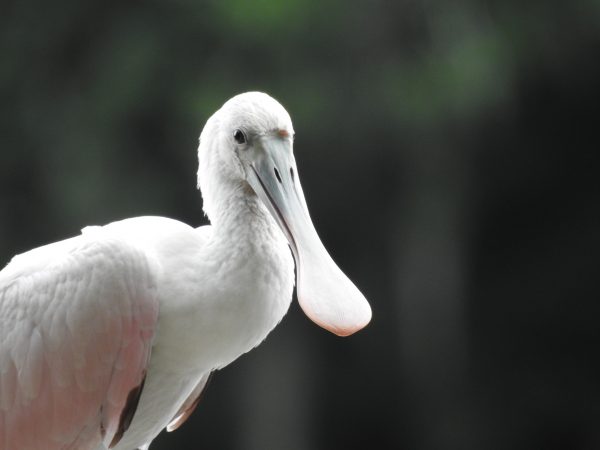 Here it is hanging out with a snowy egret friend: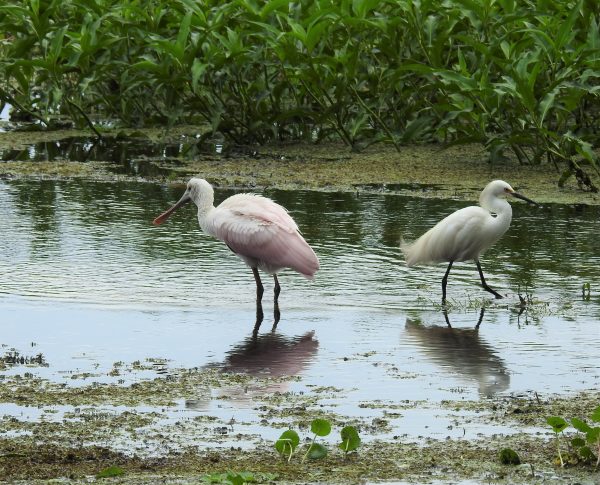 I'm not sure if the light color saturation is due to its age or diet or what. I've seen some birds that are as pink as a yard flamingo. Maybe it's trying to blend in with the egrets?
Anyhoo, open thread!