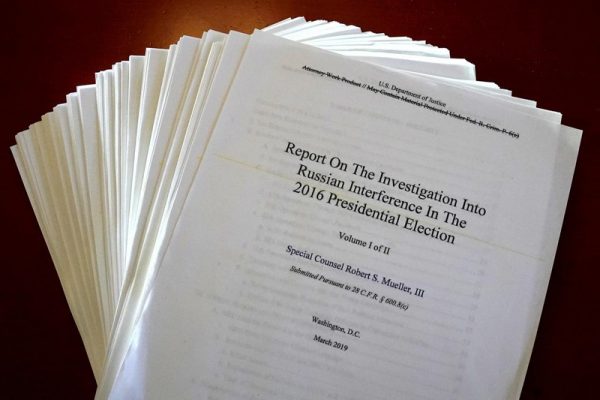 (pp 14-35)
Much of this chapter is redacted under "Harm to Ongoing Matter," (HOM) presumably referring to the court case against 13 employees of the Internet Research Agency (IRA). A few redactions are labeled "Personal Privacy" (PP) and "Investigative Technique," (IT) and there seems no need to try to decipher them.
The unredacted part of the chapter is a story that has appeared in the news many times. I'll outline it and provide a few juicy quotes.
The IRA is funded by Yevgeniy Viktorovich Prigozhin and companies he controlled, including Concord Management and Consulting LLC and Concord Catering. It conducted social media operations in the United States with objectives of sowing discord and later electing Donald Trump president, starting in at least 2014. By February 2016, the IRA was supporting Trump against Clinton. Proghozin was sanctioned by the US Treasury Department in December 2016.
The operations included running accounts on Twitter, Facebook, and Instagram, holding rallies, and buying advertisements. The accounts looked like they belonged to individuals, groups, and activists of various sorts – rightwing, black, political, and religious. The IRA also ran a bot network on Twitter to amplify their messages. By the end of the 2016 election, they had reached millions of people.
(testimony of Colin Stretch, General Counsel of Facebook) ("We estimate that roughly 29 million people were served content in their News Feeds directly from the IRA's 80,000 posts over the two years. Posts from these Pages were also shared, liked, and followed by people on Facebook, and, as a result, three times more people may have been exposed to a story that originated from the Russian operation. Our best estimate is that approximately 126 million people may have been served content from a Page associated with the IRA at some point during the two-year period."). The Facebook representative also testified that Facebook had identified 170 Instagram accounts that posted approximately 120,000 pieces of content during that time. Facebook did not offer an estimate of the audience reached via Instagram. (Footnote 6, p. 15)
The chapter contains numerous specific examples of tweets and other social media from the IRA, including @TEN_ GOP, which pretended to be "the informal voice of the Tennessee GOP," and "Miners for Trump," which held rallies in Pennsylvania.
"Main idea: Use any opportunity to criticize Hillary [Clinton] and the rest (except Sanders and Trump – we support them)"
The IRA recruited Americans across the political spectrum to help spread its message. This section, starting on page 31, also contains both HOM and PP redactions. Members of the Trump campaign shared or retweeted IRA matter. Donald Trump Jr., Eric Trump, Kellyanne Conway, Brad Parscale, and Michael T. Flynn all retweeted IRA tweets against Hillary Clinton.
IRA employees also tried to contact Trump campaign members directly, representing themselves as US persons. The IRA's contacts included requests for signs and other materials for rallies and requests to promote the rallies and help coordinate Iogistics. Some campaign volunteers agreed to provide the requested support (for example, agreeing to set aside a number of signs), the investigation has not identified evidence that any Trump campaign official understood the requests were coming from foreign nationals.
A name that may be worth keeping in the back of your mind is "Project Lakhta," which is mentioned as a larger project that includes the IRA operations. The rest of that paragraph is redacted.