Today, The Guardian reported on an analysis of life expectancy by neighborhood in 500 American cities.  In that study, Chicago stood out, for all the wrong reasons.  The predominantly white, lakeside Streeterville district is a lovely place to live — for a long time, to ninety.  A few miles away, in the mostly black, Englewood neighborhood, average life expectancy is just sixty.  That thirty year gap is the largest within a single city in the study.
The implication:
"There's a concept that is increasingly being understood, that your zip code has as much to do with your health as your genetic code," said Dr Marc Gourevitch, chair of the NYU department and the principal architect of the health dashboard.

"Another way to look at that is that your zip code shouldn't determine whether you get to see your grandkids. And at some level, that's how I see and feel about these kinds of data. It's shocking."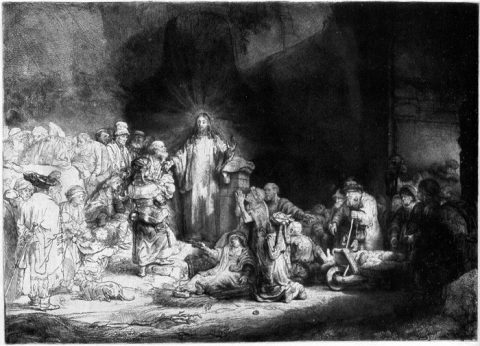 Among the likely factors accounting for the disparity are the usual suspects: violence, trauma associated with fear of/proximity of violence, environmental and public health deficits, which can in turn feed back into social strife — as the Guardian story notes:
But health inequities also drive violence. Take lead poisoning. For decades, Englewood had one of the highest rates of residential lead contamination in the country. Research has shown that lead poisoning in children is associated with dramatic spikes in impulsiveness and aggression.
The larger interpretation: access to health care is only one piece of the health inequality puzzle. An important one, to be sure, but not the only one, and likely not in itself close to sufficient to deal with something like a full-generation gap in the amount of time each of us can hope to spend on this earth.  Addressing poverty, access to city services, open space, good schools, and absolutely clean air and water are all part of the puzzle.
This is, btw, why Elizabeth Warren keeps impressing me so much.  Her theory of government is one that encompasses not just a specific program or policy need, but a view of how government can address root causes and broad enabling possibilities.  I get some of that of Harris too, and some of the others, including a couple with whom I disagree on the specifics, similarly have an idea of what government is for.  Sanders and Biden, not so much.
But back to the matter at hand:  poverty kills, early and often.  We know (as the Guardian article goes into a bit) at least some of the things that work to defang that toxin.  That the GOP doesn't see the necessity to do that is kin to the same impulse that doesn't see what's wrong in refusing soap and toothpaste and minimal care to those it stuffs in the American Gulag.  We can do so much better.
Image:Rembrandt Harmensz. van Rijn – Christ with the Sick around Him, Receiving Little Children (The 'Hundred Guilder Print'),  c. 1646-50