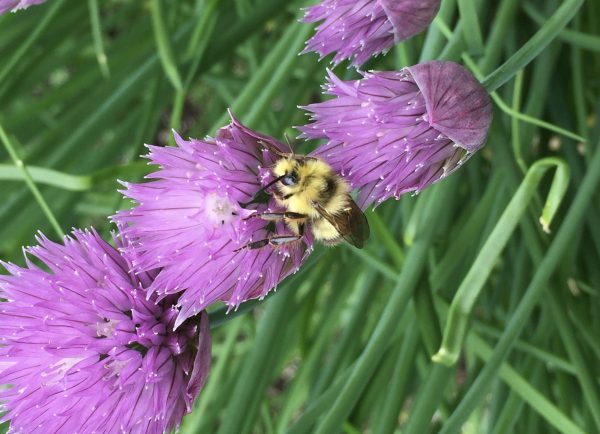 Thank you, OpieJeanne, for sending extra photos with your last submission, because otherwise the rest of the Jackals would be *very* disappointed this morning!
Top pic: Large bee on a chive flower.

Baby artichoke

Chives in the onion bed

William's Pride apple
***********
Not kidding, guys: "Too many" garden pics is as silly a concept as "too many" homegrown tomatoes. Send 'em to me, and I'll find a way to use them!
Speaking of which… one thing about the persistent rainy weather, it's been good for my tomato plants. With luck, it'll stay dry for long enough this afternoon that I can get the tomato ladders out of storage and into the rootpouches…
What's going on in your garden(s), this week?