Got back from the vet with Lily and Rosie (Rosie just had her nails trimmed again). Lily had two perianal anedomas removed (one large and one small), as well as nine extractions of loose or broken teeth, which sounds worse than it is, but small dogs often get bad teeth. None of them were abcessed, which is good, and the rest of her teeth were cleaned. When I asked how many teeth she has left, Harry just told me "plenty." So that's good enough for me: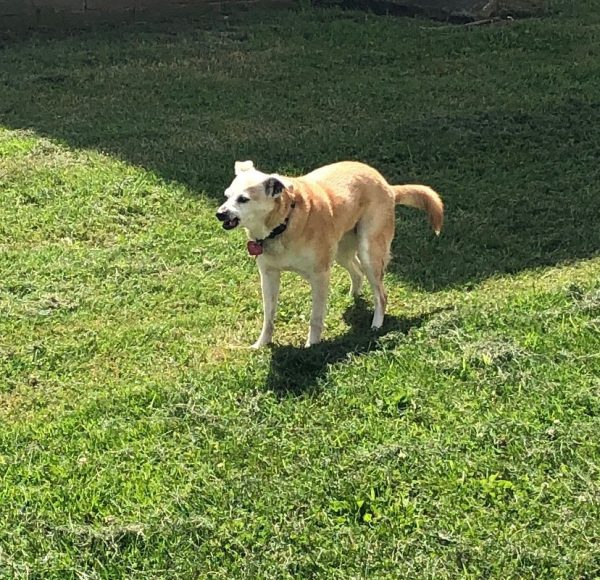 There was no puking on the car ride home, which is always a bonus whether I am driving my dogs or my friends, and Lily took a nice little walk around the neighborhood and seems to be doing well.
*** Update ***
Here's a better picture of her resting behind me in her doggy bed: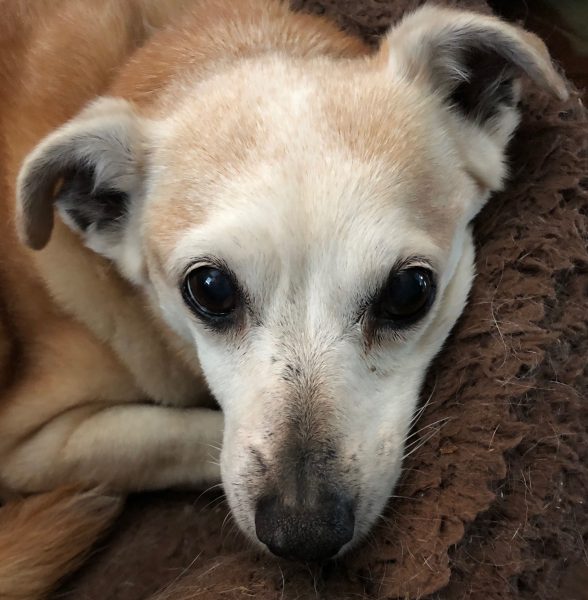 Best dog ever. I love those big eyes and that wet nose.