I had to drop Lily off at the vet this morning, as she is having her teefus cleaned and having a benign tumor removed from her bum, so keep her in your thoughts. Afterward, I went berry picking at some of my spots, and on the way ran into a nice young family: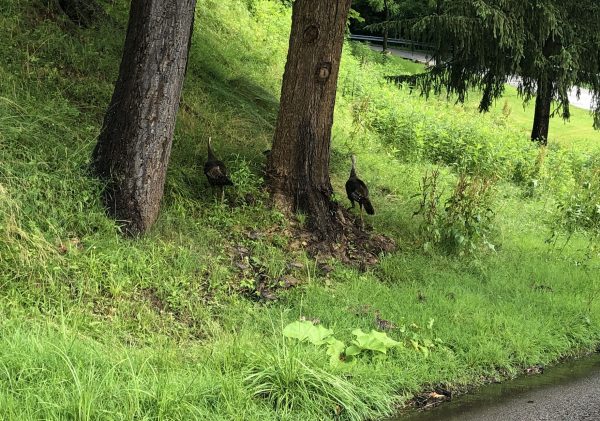 You can't really tell from the stationary picture, but you can see almost a dozen little jakes and jennys there:
I like how after I complimented them, they talked back (you gotta listen closely). Good haul at the spots- picked another gallon back in under an hour. I'm up to about 4 gallons frozen, so I'm going to have to start setting it up soon as preserves.