Found an old picture of me and my platoon from back in Fulda- I'm pretty easy to spot as I am the only one out of uniform: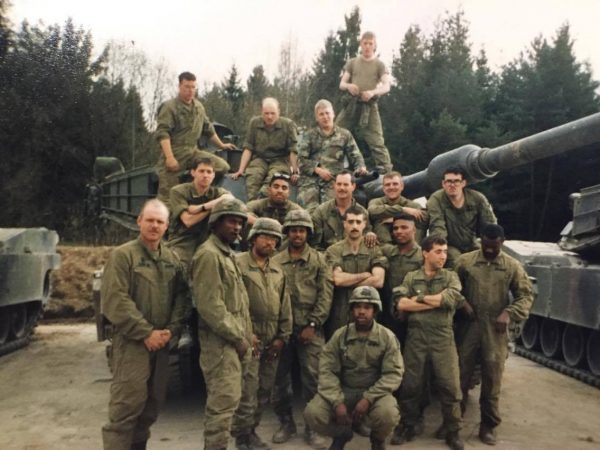 Lots went on this weekend and I kept taking pictures and meaning to post but got distracted. Gerald and the kids had dinner here Thursday-Saturday, and today they were able to FINALLY move in to their new house (paperwork had them in limbo for about three weeks). They are so excited, and I am too- it's really nice. Yesterday we went berry picking again in the morning: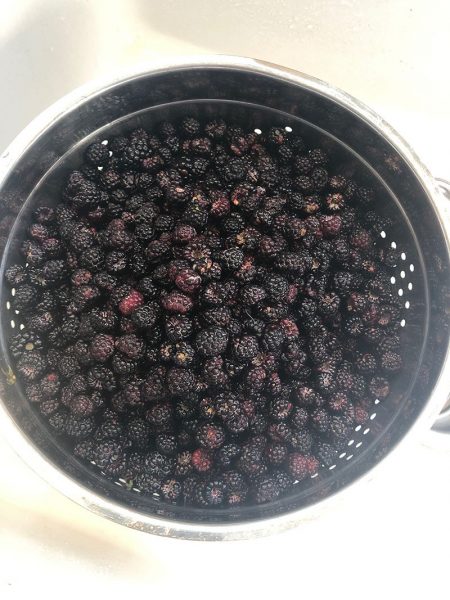 I made more jam, and made some raspberry ice cream for dessert (dinner was brisket, beans, tomato/cuke/onion salad, and something else, I forget).
Deck is almost completely done: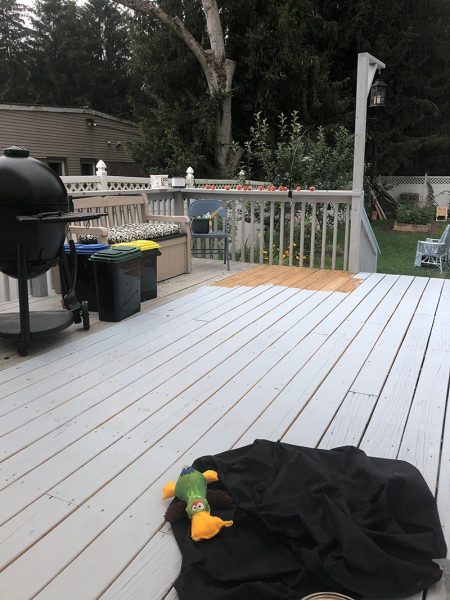 I don't know if the color is coming through in this picture, but it is a grey with hints of blue (it's name is shark loop from Valspar). Finally, a pretty flower from dad's garden: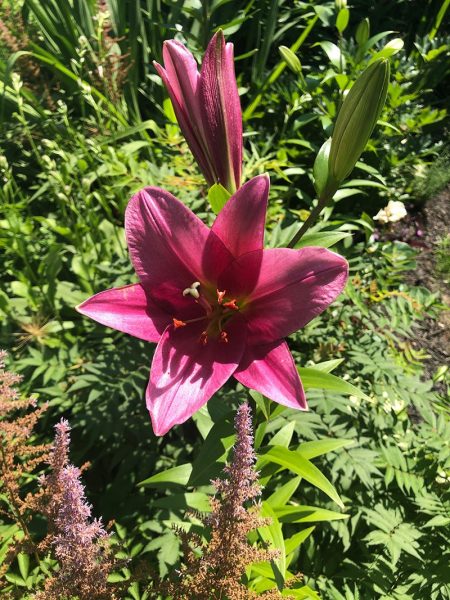 Oh, and last night we had a series of very violent storms. I'll upload some videos tomorrow.