And since people have been discussing my lack of a neck, here's a recent selfie* I took: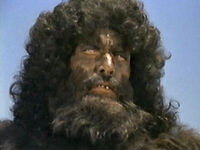 I even have my own action figure!*
* This is actually Ted Cassidy, playing Bigfoot in place of Andre the Giant, in the two part episode of The Six Million Dollar Man entitled Bigfoot Returns.
Open Thread!
Like The CNN Moderators, We Are Moving On, In The Interests of Time, To A New Debate Open ThreadPost + Comments (276)