Chopped up the five heads of cabbage, weighed it, measured out the salt, and threw it all in the crock: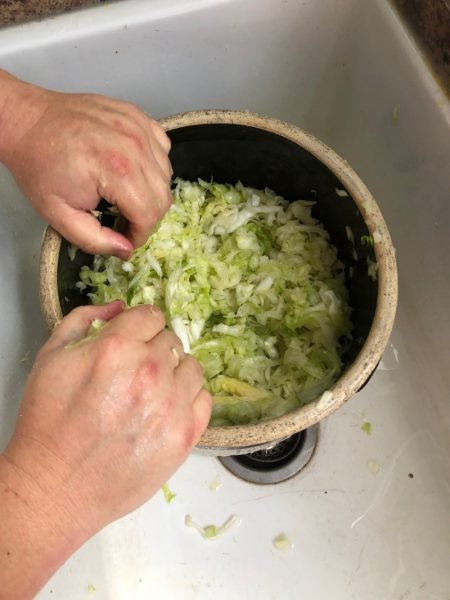 As you can see, I just cut it by hand because I like a variety in the size, and my expensive food processor I bought a decade ago died last year and I never replaced it because it's just easier to do things by hand with a knife or a mandolin and cleaning the damned thing was more of a pain in the ass than anything else. Plus, I just like using a knife. Then we kneaded, mashed, pounded (I had fun punching it, tbh), macerated, and rotated the cabbage until the salt did its magic and pulled out the moisture: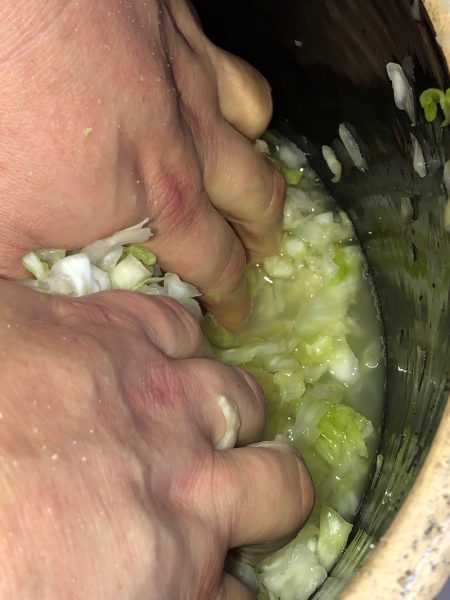 It's about halfway through the process of here, and when it is finished with a plate on top and weighed down, there should be a good bunch of liquid covering it: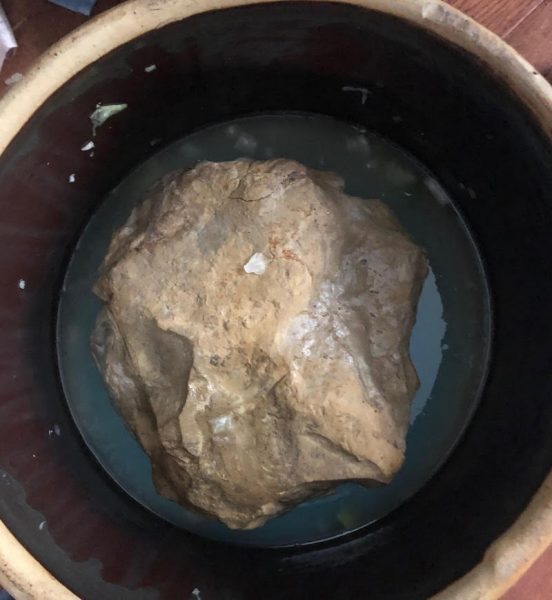 Two quick tips- make sure you don't use too much salt. I don't do anything exotic, we just made it with cabbage and salt when I was a kid, so there is none of that juniper berries or caraway seed or other horseshit those soft Germans in Bavaria do. Fuck you with your sugar in sauerkraut. But too much salt can kill the fermentation process, so make sure you measure carefully.
Second, I found doing all five heads of cabbage at once to be unwieldy, so I used a 2 gallon crock to prep and the then dumped it in the 5 gallon crock to ferment, then just repeated. Also, the five gallon crock was the right size for a dinner plate to push down the kraut and keep it submerged with the stone.
We'll see how this turns out in a few weeks.