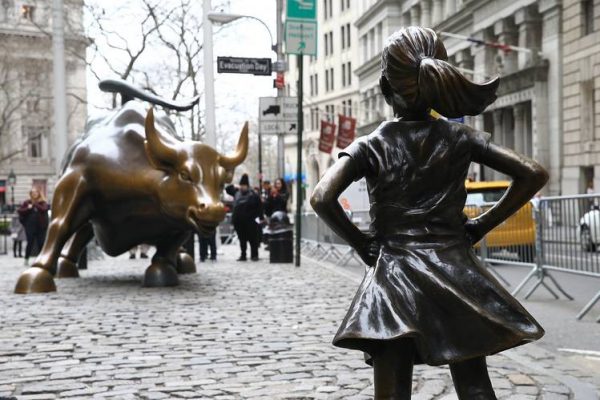 Senator Warren published a new Medium post this morning warning that we're heading toward another economic crash. She was right about the 2008 crash — starting five years before it happened — and she was correct about the reasons we were headed toward a cliff back then, namely "shady subprime lending, rising household debt, a mortgage market where lenders didn't bear the risk of their loans."
In today's post, Warren summarizes the signs that she finds troubling about the current economy, including rising household debt, leveraged corporate debt, a manufacturing sector that is already in recession according the the fed's own numbers, and Trump's feckless handling of the trade dispute with China as well as the idiotic way Trump "is goading the U.K. toward a no-deal Brexit."
Warren also outlines the steps she would take to avert a crash, aligning them with her campaign pitch, which includes student debt cancellation, raising the minimum wage, eliminating the congressional debt ceiling, a green manufacturing plan, etc.
It'll be interesting to see how this plays politically, if it garners notice at all. The conventional wisdom is that low unemployment and stock market enthusiasm will be huge strengths for Trump going into 2020. He certainly thinks so — "economy" might be a shorter leg than "racism" and "xenophobia" on the Trump 2020 campaign stool, but it's definitely being deployed daily to carry part of the load.
I don't know squat about economics, but Warren has earned trust on the topic, IMO. From a purely political perspective, maybe it's smart to attack Trump on one of his so-called strengths. He's as ignorant about economics as he is on every other topic, so he'll be unable to coherently counter any points Warren raises beyond the usual moronic name-calling and self-aggrandizement.
Warren (and other Democratic candidates) also keys in on something a lot of pols and pundits miss when she says the stock market and GDP numbers Trump is always crowing about "don't reflect the lived experiences of most Americans." I think that's true, and I'm glad Warren is pushing back in a highly specific way.
What do you think?