Today was (and still is) a beautiful day- 70 degrees, breezy, blue skies, especially since the last few days it has been hotter than the surface of the sun. The orchard called me (I had left my number) and they had a bushel of peaches ready for me, so I grabbed Breyana (my traveling partner) and off we went. We first mad a pit stop at a diner in Washington, Pa, called the Doghouse Diner, which is a nice little greasy spoon kinda place. I had two eggs over easy, some corned beef hash, and some hash browns, and Breyana ate an Italian sub bigger than her head: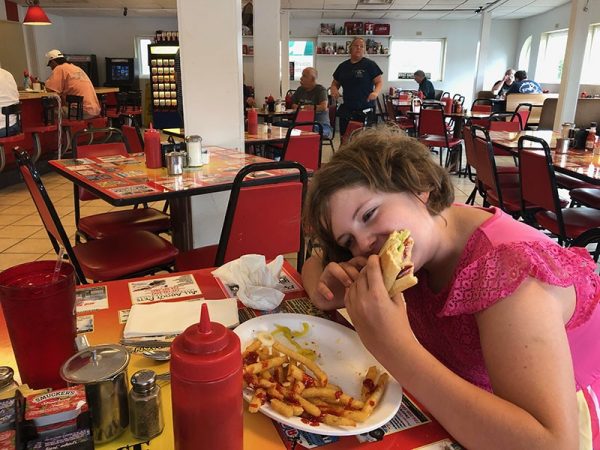 We then ventured forth to the orchard/farm store, and I picked up my peaches, and a bunch of stuff for neighbors (corn, cabbage, etc.). Guess what I am doing tomorrow: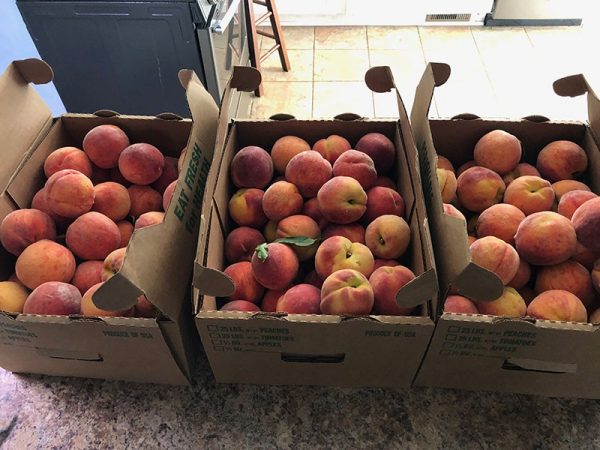 And just as a reminder for those of you who live out west or in urban hellholes, here is a reminder of what it looks like to live in a rain forest and it is green and lush (and will stay this way until October):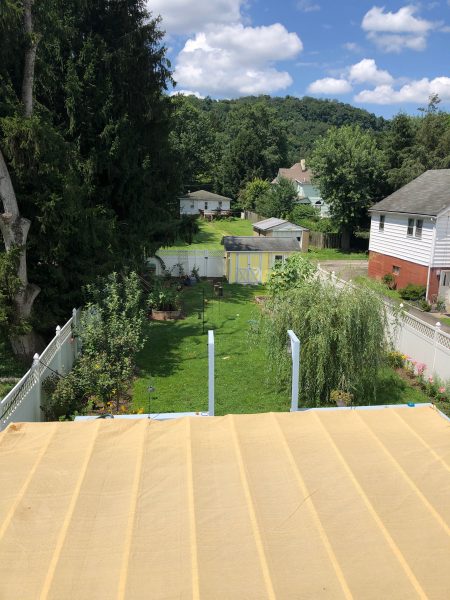 If you embiggen the photo, you will notice that the sunflowers back by the shed are now approaching 7-8′ tall. And the willow tree has doubled in size since last year. Also, check out these cherry tomatoes from the garden- they look fake they are so beautiful!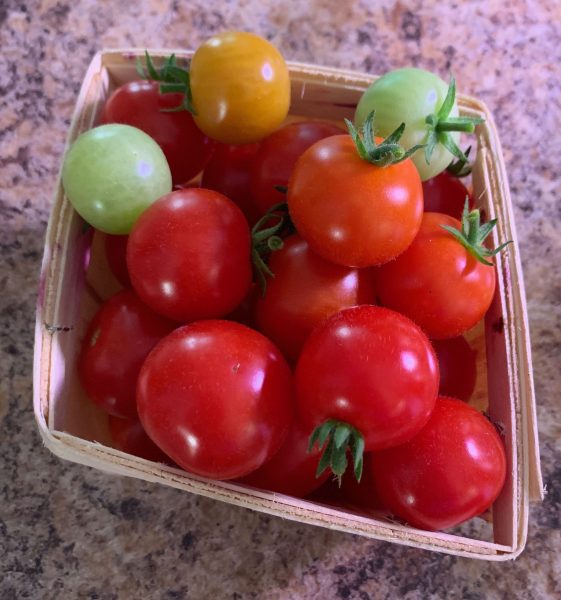 Finally, a bonus Rosie picture: