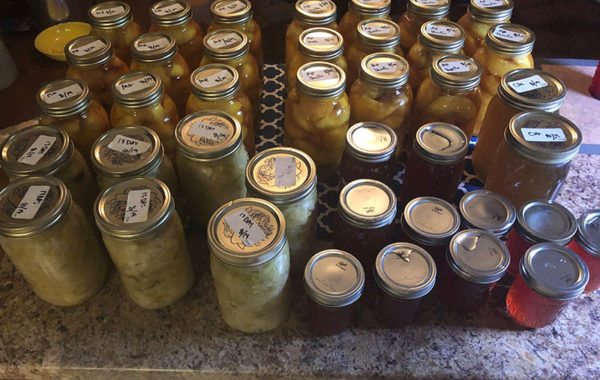 21 qts of peaches, 11 qts of sauerkraut, 15 jars of jelly, and the two qts of stock Tammy made which we can now save for a special soup where it will really shine.
The peach jelly is really the wild card here- I have never made jelly before because I don't much care for it (I like jams and preserves more). I used the right amounts of sugar and pectin, but it still seemed runny after canning. Hope it sets up or Tammy is going to be drinking a SHITLOAD of peach margaritas.
I'm tired and need to drink a gallon of water, so I will post the pics of the process tomorrow if I have time. I have a lot of work in the garden to do tomorrow.