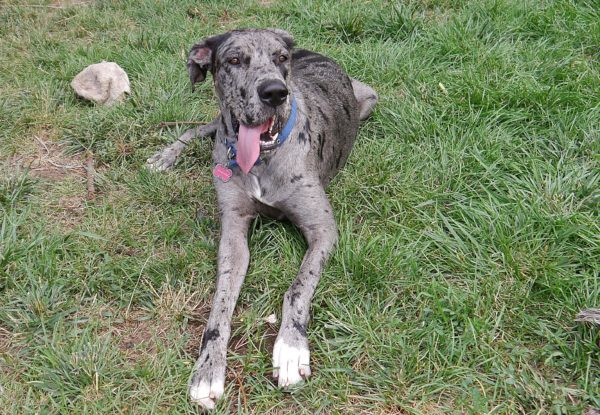 Look at this happy girl. She is ALWAYS happy, even when I'm scolding her. And let me tell you, it's difficult to discipline that face. But, now that Bixby is his old self, we've gotten serious again about training. Nothing worse than a 100+ lb dog who is out of control. Happy, bouncy, jumpy is great, except when it's aimed at guests, strangers and other animals.
Speaking of the Beast: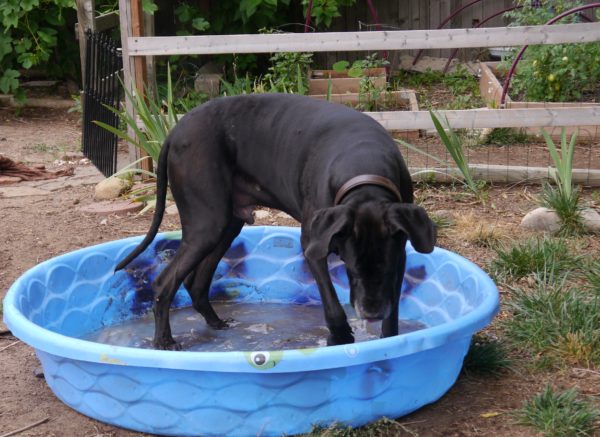 He's enjoying the pool the ducks shunned. I've been filling it because Scout has been climbing in the duck pools, making them very unhappy. She and Bixby both enjoy cooling off in the larger pool. I just have to laugh because I have no children, yet there are 4 baby pools of varying sizes in my backyard (one is the old damaged duck pool that I turned into a "salad garden" for them).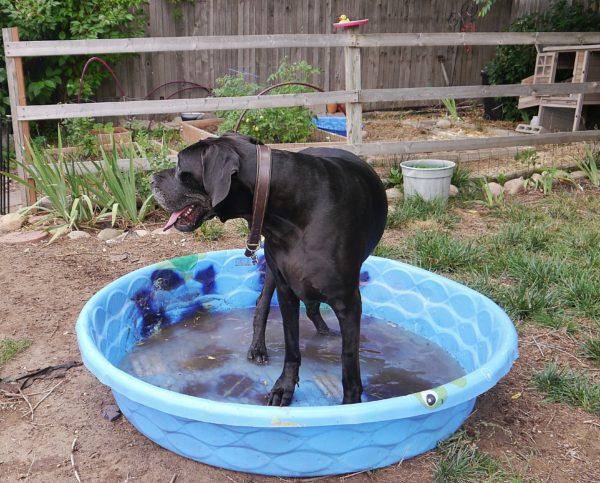 You can kind of see in the background, my vegetable garden is doing well. Picked my first tomatoes and peppers this week. Plums are almost ripe and I'm not sure yet how the grapes are going to do.  I will not be canning anything. If I can't prep it and freeze it, I give it away. Unlike our fearless blog leader, I do not enjoy canning.
I've been cooking though.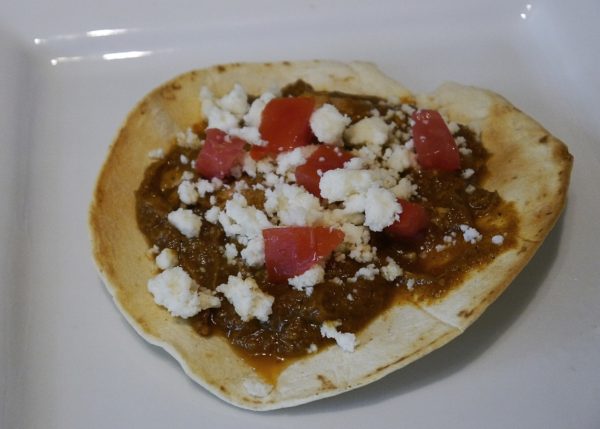 I made instant pot Al Pastor (recipe here) and Sour Dough Bread (recipe here) with starter a friend gave me.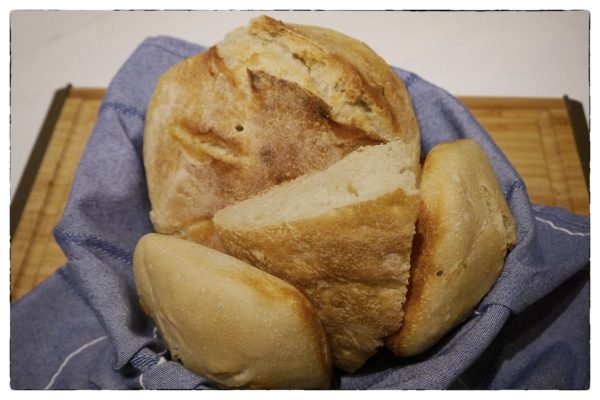 And finally, just a snap of the snow on our hike last week: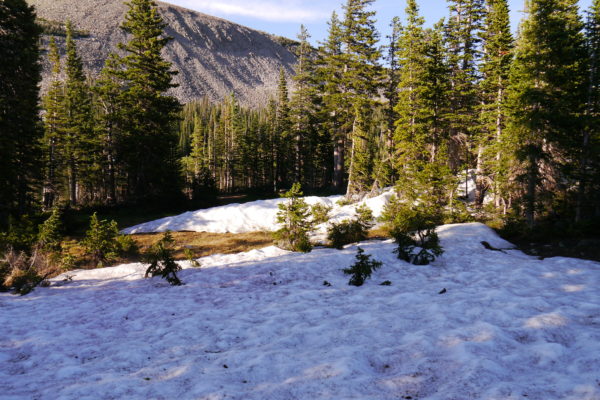 I'm heading out to do some weeding and probably relax in the backyard before it gets too hot. Penelope enjoys that, if I'm reading in the lounge chair, she comes over for scritches. She's been very, very needy the last few days and wants lots of attention. Me or Bixby, it doesn't matter. This morning she had an entire conversation with me, following me around while I took care of food and water, chattering away at me. This is all new to me and I am completely charmed.
Respite open thread.