Since we heard from fake President Snorty McTeleprompter earlier today about the recent massacres, how about a word from the last actual American president?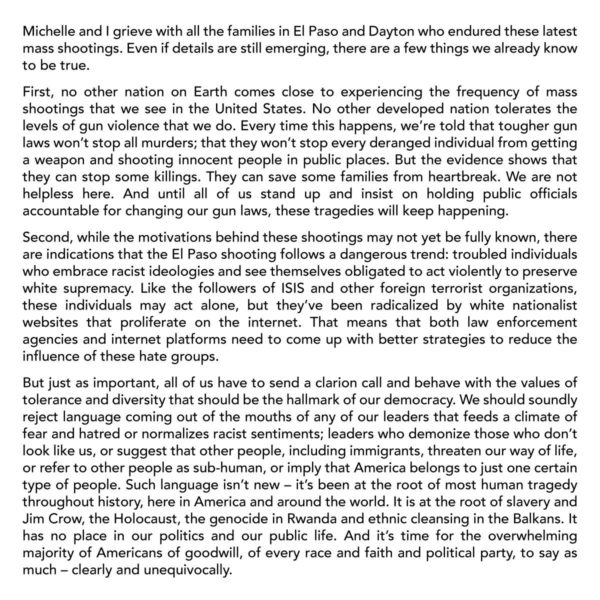 The statement was released via President Obama's Twitter account earlier today. This part:
"We should soundly reject language coming out of the mouths of any of our leaders that feeds a climate of fear and hatred or normalizes racist sentiments; leaders who demonize those who don't look like us, or suggest that other people, including immigrants, threaten our way of life, or refer to other people as sub-human, or imply that America belongs to just one certain type of people.
I'm pretty sure that's as angry as we've ever heard him.
Open thread.