So, my daughter went to a Walmart earlier today (she wasn't raised that way, but what can you do — it's cheap), and there were cop cars all over the place. A man had been arrested for phoning in a mass shooting threat at that same Walmart right after the shootings in Texas and Ohio, so the kid wondered if another lunatic had phoned in a threat or worse. But nope, it turns out someone just stole a golf cart from a nearby trailer park and drove it into the store.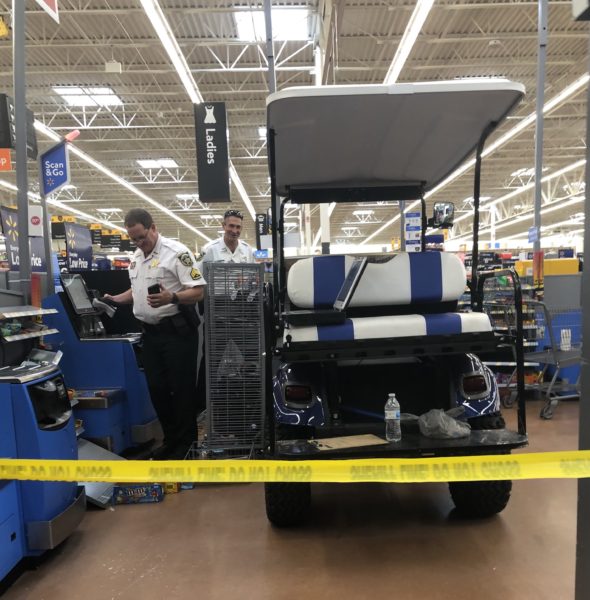 Welcome to Florida.
Here's Badger sitting at the kitchen counter on a bar stool like a regular person.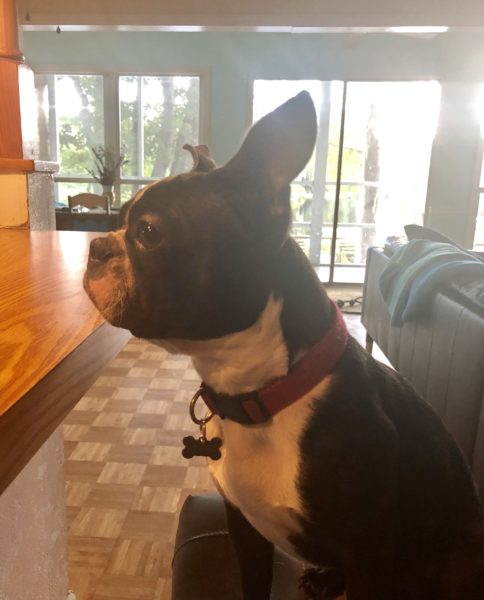 He's a good boy at the counter — never attempts to put his paws on the surface or lick anything — so it's okay with me if he sits there. Poor Daisy is too old and fat to access bar seating. It doesn't seem to occur to her, really. As long as treats are divided fairly (and they always are), she seems happy to lie on a rug instead.