Health Services Research has selected an article by Coleman Drake and Jean Abraham that I then commented on for a visual abstract.
This all should be familiar to Balloon-Juice readers: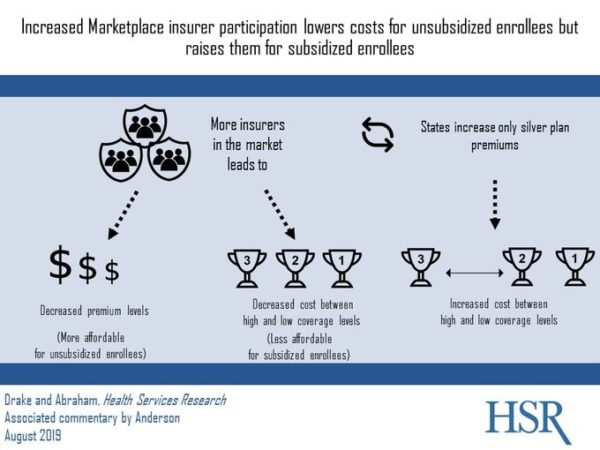 This is mathed up Balloon-Juice and my obsession on silver spread games that insurers can play to choose their own markets. The more competitive a market is when there are at least two insurers of the same type/price point, the more expensive the market is for subsidized enrollees in reasonably good health and the less expensive it is for non-subsidized enrollees. Monopolistic insurers have a great deal of option space to choose their own risk pools. Smart ones will maximize both revenue and enrollment by creating large spreads so that the the healthiest parts of a cohort are exposed to dirt cheap plans. Dumb ones will make insurance expensive for the healthiest groups.