Well, dock, to be more specific: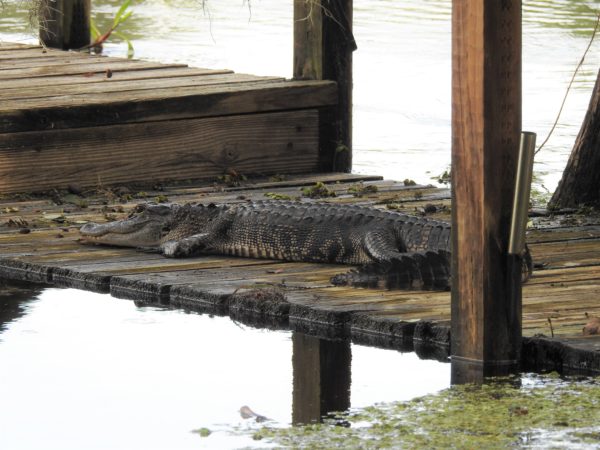 The river is just below flood stage, which this gator interpreted as an invitation to hoist itself up onto the dock for a snooze. I interrupted its rest, first with a photo, then by performing my version of the "lion's roar" from Kung Fu Hustle. It skedaddled.
The National Weather Service predicts water levels will drop back toward normal this week. Good!
Open thread!