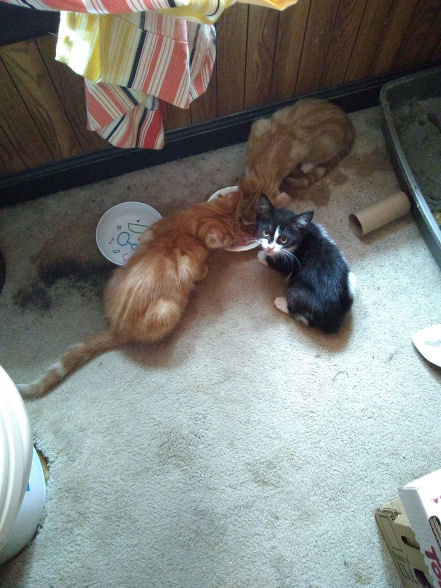 Rescue angel and beloved commentor Satby:
Since people have been hearing about my foster adventures with these three I thought I would share a picture for a respite / open thread. The little black and white one is the feral kitten, you can see he prefers to keep a sharp eye on me.

The marks on the floor are water stains aggravated by constant upending of water bowls. Carpet goes when they do!
Feels like an incumbent who can't break 40% against any top challenger is in trouble, but we don't know how many of these voters were polled in rust belt diners. pic.twitter.com/frKnLP3PFo

— Dave Weigel (@daveweigel) August 15, 2019
In much the same way that climate change won't impact unicorns https://t.co/1Bbd8bVU9D

— Sady Doyle (@sadydoyle) August 18, 2019