Been busy lately, and yesterday was one of the reasons I was busy. As many of you know, I am working for the WV Can't Wait campaign helping to elect a full slate of candidates to a variety of statewide positions, including Stephen Smith for governor. He's a really good guy, and he is doing things the way they need to be done- building an apparatus from the ground up, because the Democratic party is broken and a wholly owned subsidiary of Manchin, Inc., and you see where that has gotten us.
There are a lot of things I could say about Smith, but a couple things stand out- first, his campaign staff is unionized, and he did it because A.) it is the right thing to do but B.) so that other campaigns would follow suit and be able to use the contract they negotiated as a template. Additionally, he has people volunteering in every county in the state, all campaign money is spent on in state contracts, and he doesn't waste money on out of state analysts and has sworn to take no corporate money. There is a bunch more, but you can read about him here at the WV Can't Wait website.
Yesterday he came to Brooke County, and I arranged for him to spend the afternoon at Chamber's General Store, where he spent a couple hours chatting with unofficial mayor Harry Chambers, as well as our actual Mayor, town recorder, and a bunch of residents. They talked about issues and things concerning people around here, and it was time well spent: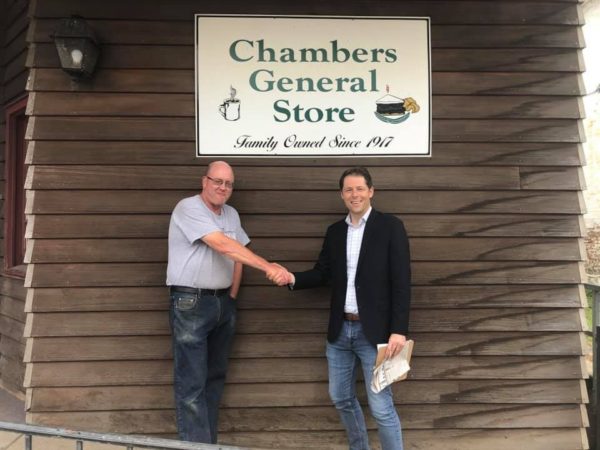 Afterward, we had an open event at Barn With Inn from 6-8, and Stephen talked to a group of assembled people from the county: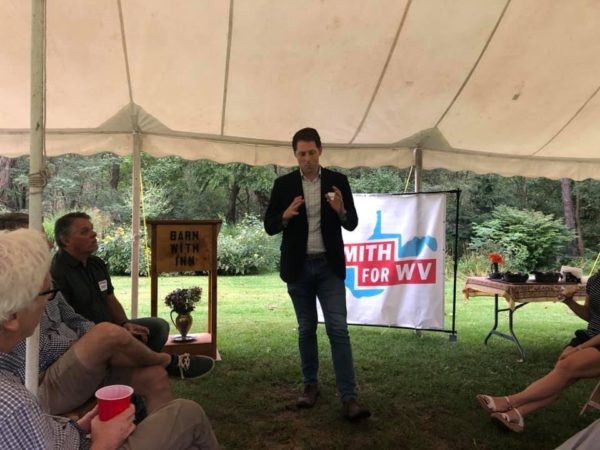 Again, he is only taking money from individual donors, so if you would like to set up a small monthly donation, the link is here. I'm tired of WV being a joke to people from not here- we can be a good blue state, we just need some help.