Here's a Florida cooter (yep, that's what they're called) catching a little sun before the afternoon thunderstorms commence: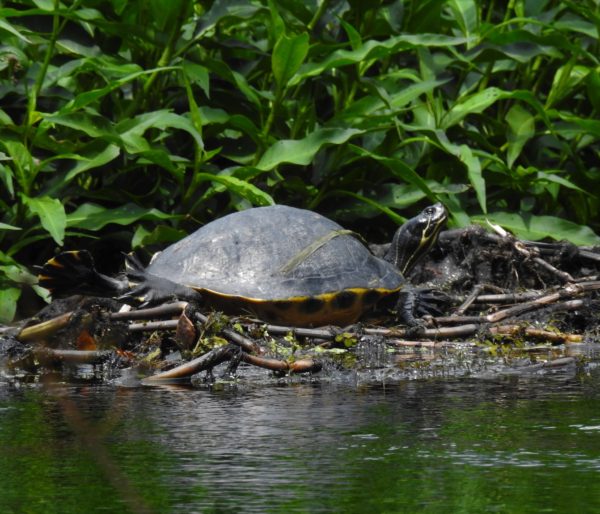 It plopped into the water right after I took that shot, and sure enough, now it's raining sideways. Not that a turtle minds the rain…
Have we discussed the media kerfluffle around Joe Biden's amalgamated war story? I think Greg Sargent has the right take here. To sum up, he says it's bullshit to conflate Biden's unintentionally mangled facts with Trump's deliberate lies but that it should concern us that Biden sees no problem with getting the facts wrong as long as his intentions were good.
As Sargent says, we have a president who is at war with the truth, so our commitment to factual accuracy has to be absolute. The contrast with Trump and his pack of prolific liars has to be sharp and unmistakable.
Open thread.