Today was supposed to be awesome, because Thurston's sister Lovey was coming for a visit. I worked all morning and got all my chores out of the way (sauerkraut canned, beans cleaned and canned, last of the tomatoes in the dehydrator, etc.), and RIGHT before Lovey arrived, I was carving a watermelon so I could refrigerate the fruit and pickle the rinds, and I stabbed myself in the fucking palm with a 10″ chef knife. More on that in a bit.
So Lovey and Koda and commenter Geg and her husband arrived, and Thurston and Lovey were reunited for the first time since they were separated several years ago. I am here to report that they do not miss each other ONE BIT. They were completely and totally uninterested in each other, and Lovey was a nervous wreck. She did seem to remember me, and I missed this sweet little face: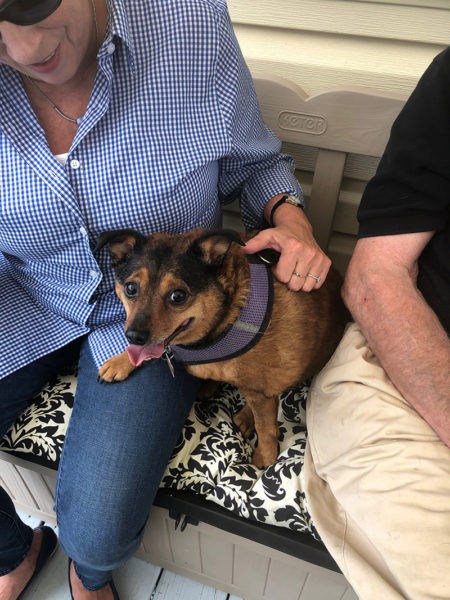 Like I said, they were completely uninterested in each other, but it was a fun visit anyway, and amusing to see how many little personality quirks Thurston and Lovey share. That being said, when it was time to go, Lovey was ready: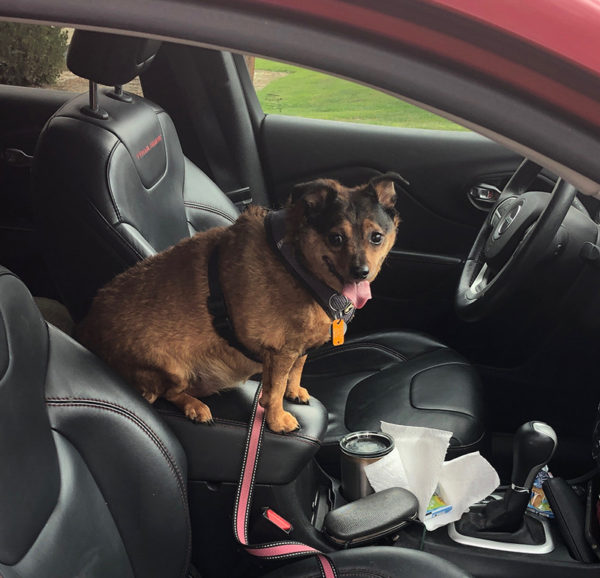 Back to the stabby stab. I was kind of distracted the entire visit because as I noted, I had impaled my palm with a chef knife while cutting a watermelon. I had washed it and not dried it off, and it just slipped and I stabbed myself. I didn't use a serrated edged knife because the other one was already out and dirty, so I didn't bother. And I paid the price: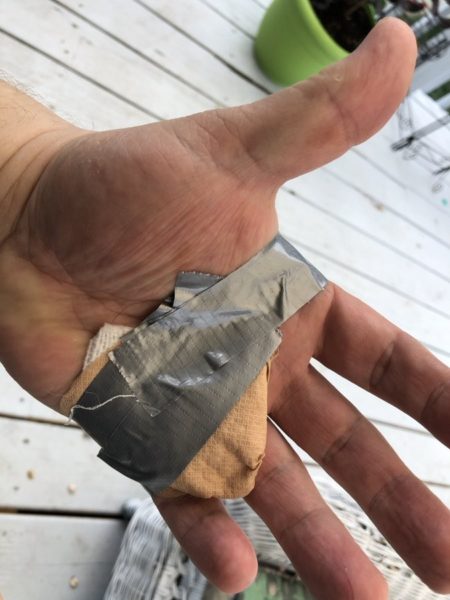 After they left, I went to one of those urgent care places for stitches, and they cleaned it all up for me, and it is not super huge, but it is deep.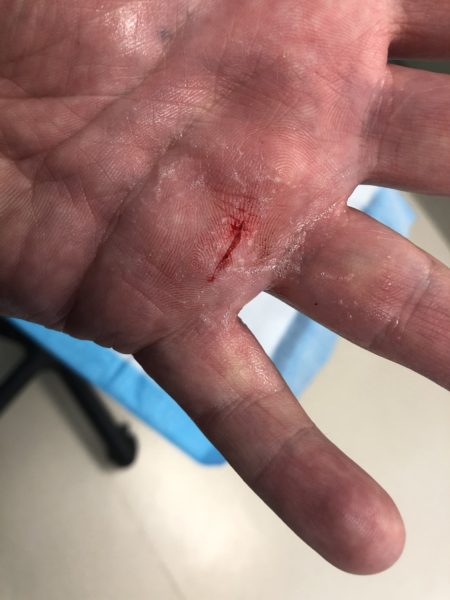 When it happened, I was using a good bit of force and I keep my knives razor sharp, so it went right through the meat of my hand and hit the bone. My first thought was concerning tendons and ligaments, but I can move all my fingers just fine, and there was no nerve damage (I rubbed a pen all over every square inch of my hand and could feel it), so I assumed it would be a quick stitches and done.
I was wrong. Oh, and before I forget, the doctor and I had an argument about the pain scale, which always strikes me as a stupid way to gauge pain. I also never remember how the damned thing is constructed, whether it is linear and each discrete unit is equal, so a move from 1-2 is equal as a move from 2-3, or if it is like the richter scale and logarithmic, so I had to have him explain it which irritated him as much as me. Then I thought too much about it because how am I supposed to know what the worst pain I have ever been in is because when I was in it I was also on a lot of heavy drugs, so having a 1 stand for very little pain and a 10 standing for the worst pain ever isn't really helpful. Finally I just told him that I couldn't assign it a number but that it doesn't hurt when I am not doing anything but if I press on it or move it hurts like I stabbed myself with a fucking chef knife.
At this point, we were both disgusted with each other, and even though he had determined that there was no real structural damage to tendons or ligaments, he could not look into it deep enough to determine if I had damaged the bone, so I needed to go to the ER. They then put this ridiculous god damned thing on me for a 3 mile trip to the hospital: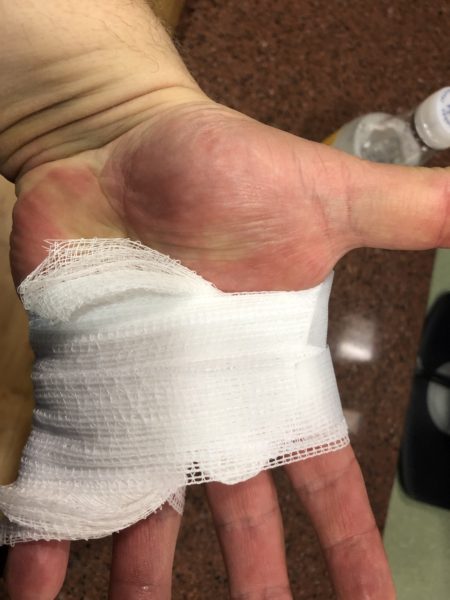 I've seen less bandaging on gunshot victims and amputees. I finally got out of that worthless place, and headed over to the ER, and as soon as I got through the automatic sliding doors I was hit with a wave of stench that was equal parts beer, the smell of people who chainsmoke in denim and never wash their clothes, and baby vomit. Every single seat in the waiting room was taken, and there were about 20 people standing. I muttered "Oh, fuck this" and did an about face and drove to the pharmacy. Picked up some second skin, some gauze, and some tape, got home and cleaned the wound again, glued it, and patched myself up.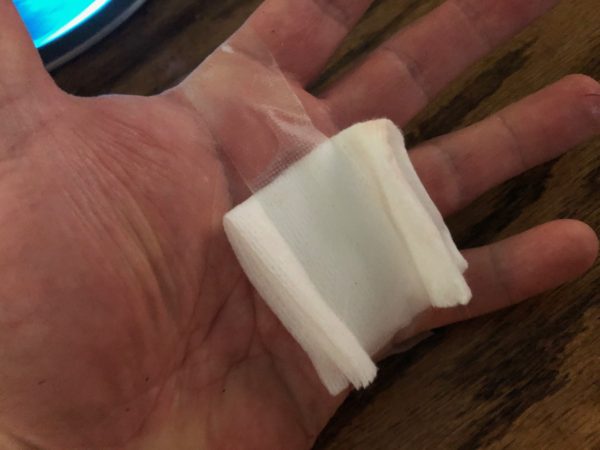 If it does anything funny overnight I will head back to the ER, and if it is not healing on its own tomorrow or Monday, I will head back, but I am done with this bullshit.
So that was my day. You?