I spent a couple weeks in Montreal last month as a half-working half-vacation. I'd never been, but I'd heard such good things, and we got a very good deal on a sublet. Lovely city; I'd happily settle down there, though I'd have to learn French for real, which isn't la fin du monde.
Anyway–they seem to be very proud of one of their local boys who made good: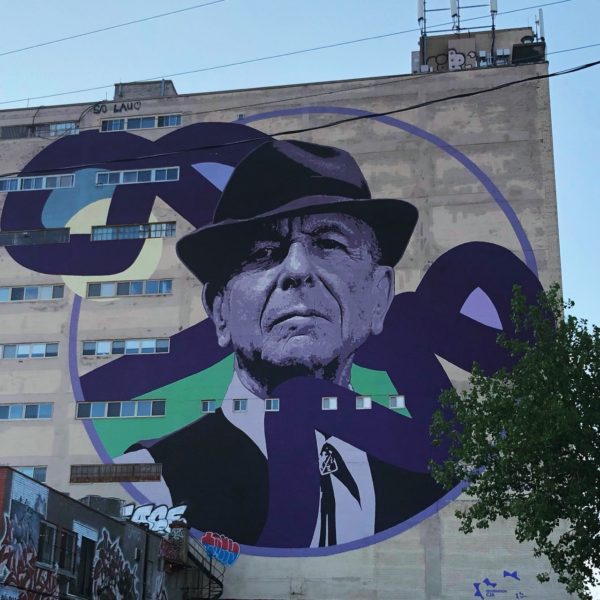 I share their love of Leonard Cohen. There's actually a much bigger mural downtown, but I couldn't get a good shot of it. I've been meaning to share this with y'all, and this gloomy-slow-day-at-work seemed like the right time.
So, without further ado, here's a song that I find calming and centering, even (especially?) when the world is on fire.
Below the fold, a deep cut live video featuring Sonny Rollins, and a picture from a visit I made to his grave…
One of my favorite saxophone solos ever:
And, finally…