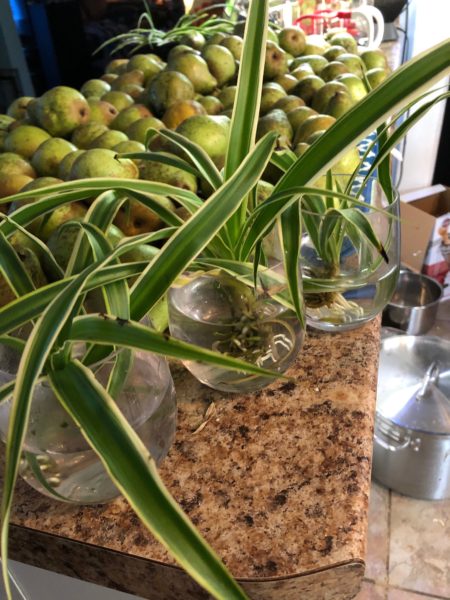 My spider plant had babies, and I have nine of them soaking in wine glasses around the house before I root them and give them away. I'll probably keep a couple.
Also, I am hoping that the pears will be ripe enough in the next couple of days to get them canned, and then I will basically have all the canning done for the year. I still have some pesto to make, some sunflower seeds to harvest, and I will pickle the cucumbers as they ripen and we'll see what happens with my fall crop of beets and pole beans. Regardless, it will be nice to have my dining room back.
In other news, I have been playing a helluva lot of Warcraft classic. My old guild got back together, and we have been playing every night and having a good time. We're alliance on Sulfuras (because these idiots wanted to be alliance but chose to be on a pvp server anyway… le sigh). If you want to join in, just email me.
Politics is depressing as hell. I watched some of the debate, and man, Joe Biden is really showing his age. I know people love him and think he is the most electable, but he just looks out of his element and too old. We'll see- I mean, as we know, I will vote for anyone over Trump.