I've been a sucker for a good audio drama ever since middle school, when my dad introduced me to the old classics. He'd bought some sort of anthology collection on tape, and took to playing it during long drives. I have a fond memory where we were driving through the mountains at night listening to Suspense and The Shadow. Later, in high school, a friend introduced me to the inestimable Nick Danger, Third Eye, which I still think about more than is probably healthy.
So I have absolutely no idea why I waited until 2019 to start listening to audio drama podcasts. It turns out there are a lot of good ones! Some are so good, I wanted to share them. They're 100% free, so check them out at no risk to your pocketbook:
Steal the Stars (from Tor Labs, written by Mac Rogers) tells the story of Dakota Prentiss, security chief at a secret facility to study a crashed alien ship. It's set in a recognizable near future, where such things are done by indentured servants at a defense contractor megacorporation, and the employees are forbidden to fraternize. One day, new hire Matt Salem joins the team, and you can probably see where this is going. Taped in a warehouse, Steal the Stars has the distinction of actually sounding like it takes place in its setting. Tightly-written, easy to follow, very well-executed. Available as fourteen 40-ish minute episodes. (Warning: the link contains some spoilers in its description.)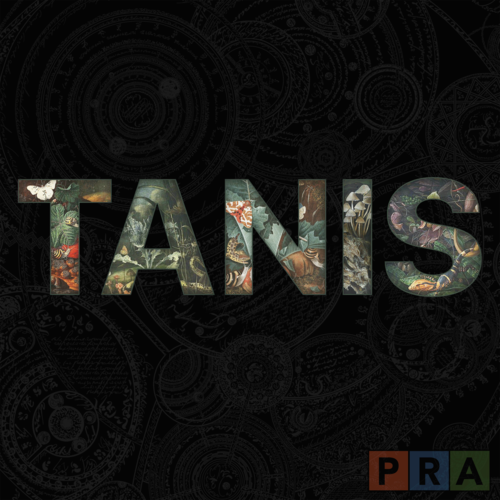 Tanis (from the Public Radio Alliance) is an odd duck. It's told in the format of a public radio podcast, like Serial or Radiolab. In it, fictional podcast host Nic Silver investigates the fictional myth of Tanis, a legendary locale known only from a few cryptic references. Aided by a team of irregulars he picks up as he digs deeper, he aims to uncover the truth behind these bizarre stories, which seem to gravitate around the woods of the Pacific Northwest. The first season of twelve 45-ish minute episodes works as a standalone, and I highly recommend it. Each episode seamlessly blends strange real-world events with the story's developing mythos, in a manner I would characterize as Borgesian. Recommended especially for fans of weird fiction.
If you're looking for something lighter, check out StarTripper!! (from Whisperforge, written by Julian Mundy). This zany space opera follows Feston Pyxis, a bored bureaucrat who sells his belongings, buys a starship, and starts a podcast narrating his adventures. Each 25-ish minute episode finds him at a new locale, within which hijinks ensue. Think Buck Rogers meets Futurama. It's an indie production, so the audio isn't as good as the above two, but don't let that stop you.
---
What sort of audio dramas do y'all enjoy? I know it's a niche genre, so feel free to talk about books and stories, too! I'm reading This Is How You Lose The Time War and Embracing Defeat: Japan in the Wake of World War II, both of which are great. I think the latter was a recommendation from one of these posts…