Here's a rare beast sighting: our Daisy lolling in the garden, enjoying the evening breeze: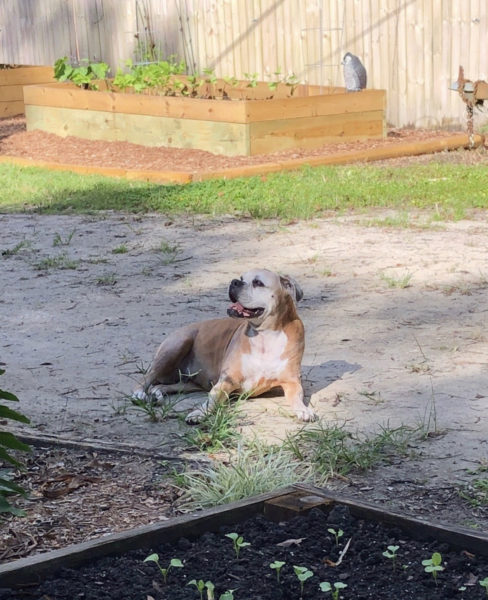 It's not a rare sight at all if you live with Daisy; she is an old dog and fond of her ease.* But it can be difficult to get a photo because if she sees you looking at her, she'll lumber over to find out WHY. Maybe you have bacon?
My husband took that picture because I've been away from home for a few days, so he's sending proof that the hounds are well. I'm away from home serving as caregiver; my mother-in-law had minor surgery, but at her age, nothing is really minor, so I'm hanging out to keep an eye on her.
Unlike me, she is extremely social and has had a steady stream of visitors. It struck me yesterday, as I hovered on the fringe of a group of her friends, how consistent the energy is in a gathering of women, regardless of age. I choose to find that comforting.
Open thread!
*Bonus points for anyone who can name that obscure literary reference without Google.