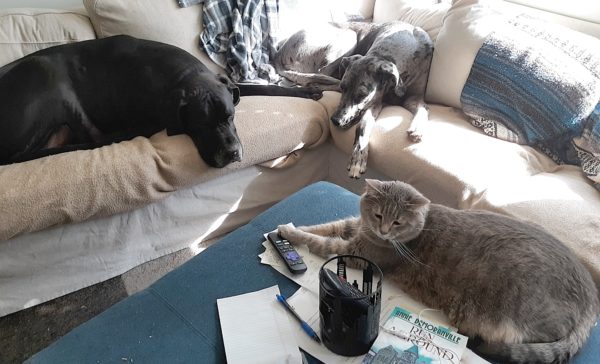 I came out of my office the other day to find this going on.
Either they are:
Having a quarterly staff meeting, and it's not looking good for me
Gabe is explaining "he who has the remote controls the picture box" rules
This is the monthly book club and they're reading my novel
I'm completely done in. News is off, music is on. How about you?
Respite open thread