Finnish President Sauli Niinistö is all of us:
The President of Finland has a solidly Scandinavian response to physical contact from Trump. pic.twitter.com/vZca7v7zgu

— southpaw (@nycsouthpaw) October 2, 2019
I won't even try to summarize how batshit insane Trump's rants were during this White House presser that ended a short time ago. Trump again called the whistleblower a spy and said Schiff should be forced to resign and "looked at" for treason. He also described a bizarre fantasy in which his (Trump's) release of the not-transcript of the "perfect" conversation with the Ukrainian president was somehow a genius "gotcha" strategy that blew Schiff out of the water. Maybe it was a garbled recitation of Hannity's opening last night? Just incoherent and embarrassing on every level. I felt such pity for Niinistö.
Anyhoo, I bet the president of Finland can't wait to leave the orange weirdo behind and go home to his fabulous Boston terrier: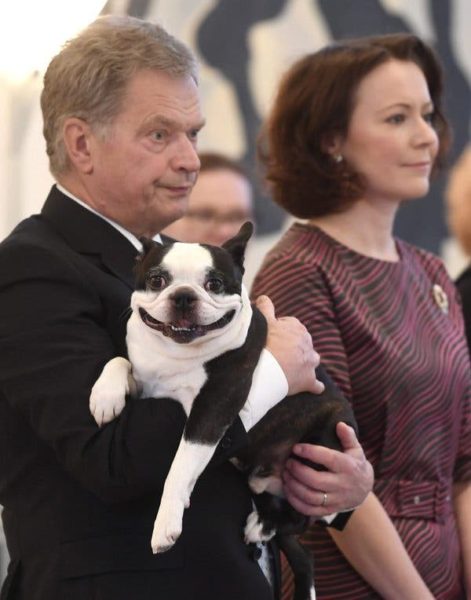 Open thread!