Okay, before I turn everything off for the night, I needed some respite. And then suddenly babies started showing up everywhere. So here they all are.
Omg, you 2 are so precious!
Our little one roles his meatballs pic.twitter.com/fqA6V6yc9W

— The Geeksiders (@Geeksiders) October 3, 2019
A Jaguar and her melanistic cub pic.twitter.com/GE1VT4uPMk

— 41 Strange (@41Strange) October 3, 2019
And my very own daily cuteness. Sometimes I just sit in the backyard and watch everyone play together. Dogs, cats and ducks.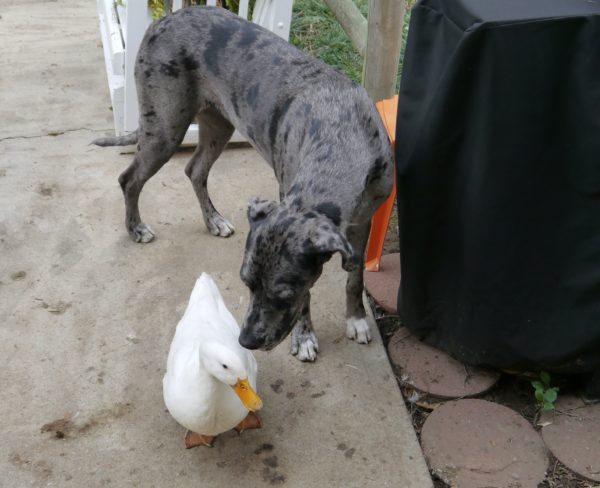 Feel free to add to the momentary relief with cuteness of your own.
Respite open thread.