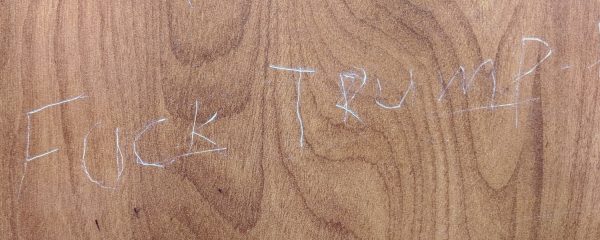 If I were a highly paid New York Times columnist, I'd draw some conclusion from this graffiti on a toilet wall in a Pilot truck stop in Wisconsin. Either it means that even a conservative group like truckers are turning on Trump, or a liberal has overreached with this act of rampant vandalism and will offend those conservative truckers, energizing them to go to the polls.
Also, I have to note that nobody was using the machines in front of the Fox News monitor at a crowded Planet Fitness in central Wisconsin. Perhaps this is a major data point that the state is going to flip for Democrats in 2020? Or, an indicator that the younger people there have lost their moorings and connection with their elders. Perhaps they even order old fashioneds with whiskey instead of brandy, and they cheer for the women's team at the World Cup rather than wearing a cheesehead and going to Packers games.
Goddam, punditry is hard. Open thread.