JeffreyW's tasty tomato soup and grilled cheese
Since we witnessed a 70-degree temperature drop here yesterday, soup had to be on the menu.  And since I have a counter full of ripe tomatoes, tomato soup sounded good.  This is not your basic canned soup and grilled cheese.  These recipes are tasty, hearty and easy to whip up.  And the flax cookies are addictive. If you're using an Instant-Style Pot, I have instructions for that at the bottom of the soup recipe.
On the board:
Hearty Tomato Soup
Totally Awesome Grilled Cheese Sandwiches, recipe here
Flax Cookies, recipe here
Hearty Tomato Soup
28 oz canned or fresh tomatoes*
1 tsp crushed garlic
8 oz carrots
2 stalks celery
3 green onions, including greens
1 tsp basil
¼ tsp oregano
salt & pepper to taste
2 cups milk
2 tbsp whole wheat flour
2-quart saucepan, blender
In a blender, mix tomatoes, garlic, carrots, celery & onions. Blend until smooth. In saucepan, combine tomato mixture with spices, heat over medium heat, stirring constantly. Let bubble (don't let boil or use high heat, it will scorch) for 5 minutes. Add flour to cold milk, blend until smooth, add to soup. Let bubble again, reduce to low heat and let simmer for 15 minutes. Stir occasionally.
Instant Pot instructions:  In a blender, mix tomatoes, garlic, carrots, celery & onions. Blend until smooth. In the instant pot, combine tomato mixture with spices. Cover and cook on soup setting for 10 minutes.  In a measuring cup (or use blender) add flour to cold milk, blend until smooth,
Use the quick depressurize method, soup should still be bubbling.  add milk mixture to soup and whisk in until thickened.  If you need to bring it back up to temperature, I use the saute feature, stirring constantly until thickened (about a minute), don't let scorch. Turn heat off (or to warm setting) and cover until ready to serve.
*you can use fire-roasted tomatoes for added flavor. I have fire-roasted tomatoes tucked away in the freezer for future batches.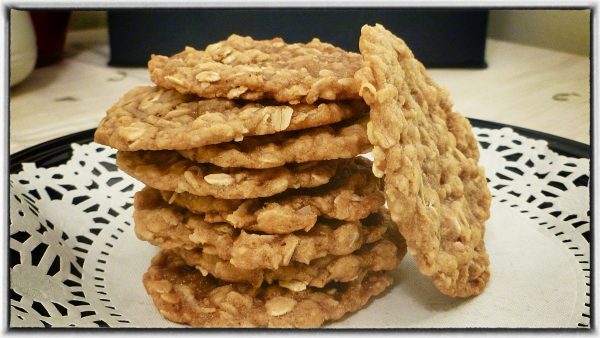 These Flax Cookies are addictive
(This menu and recipes are featured in my cookbook: What's 4 Dinner Solutions Cookbooks: Summer into Fall)
_________________________________________________________________
What's on your plate this weekend?
I had a request to ask if you wanted to share your biggest recipe disasters. Did you serve it anyway or just toss it?
I've had a couple of notable failures, including pulling out the powdered sugar instead of potato starch to thicken a spicy veggie soup. Sigh. No way to save that one.
Hit the comments with your recipes, meals, and disasters…
Here's one of my favorite recipe fails, the end is priceless: