On the Road is a weekday feature spotlighting reader photo submissions.
From the exotic to the familiar, whether you're traveling or in your own backyard, we would love to see the world through your eyes.
Good morning, everybody!
This is a brief return of OTR. These are pictures I'd hoped to run a few weeks back, so I'm glad to finally be able to run them. I will continue tomorrow and Monday, and we'll see how  things stand then.
The move is going well, but slowly. It's a complicated situation but the end is in sight and normal life should re-commence in a couple of weeks.
Without further ado, enjoy the pictures and the day!
These are a continuation from HinTN, long-overdue thanks to yours truly losing them and then access to my old email. The delay is 100% my lame-ass fault.
These are from Capitol Reef  National Park.
Capitol Reef – Approach from Boulder Mountain
As you drive from Bryce to Capitol Reef NP you cross Boulder Mountain, which affords a first look at the area around Capitol Reef.  It is primarily a long geologic feature called the Waterpocket Fold, a huge sandstone formation that runs north and south to the west of the Henry Mountains.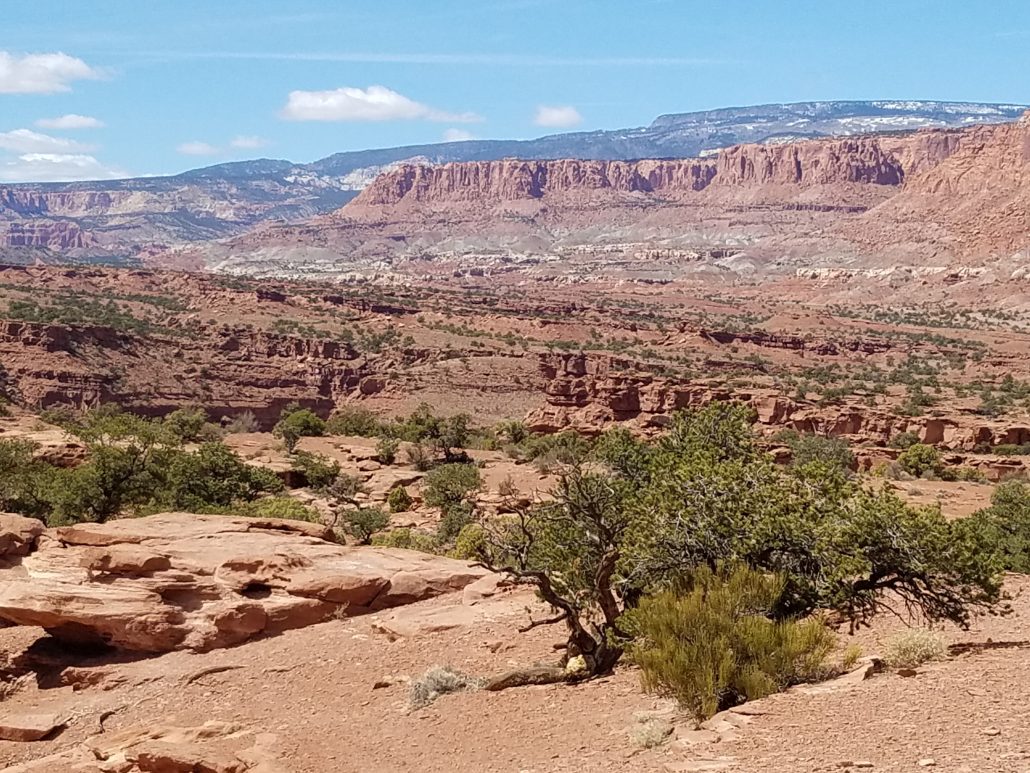 Capitol Reef – Arch in the Making
The park is so big that we took a four hour jeep ride just to try and get a sense of the land.  Of course we saw a nascent arch.  They are everywhere in this area when you start looking.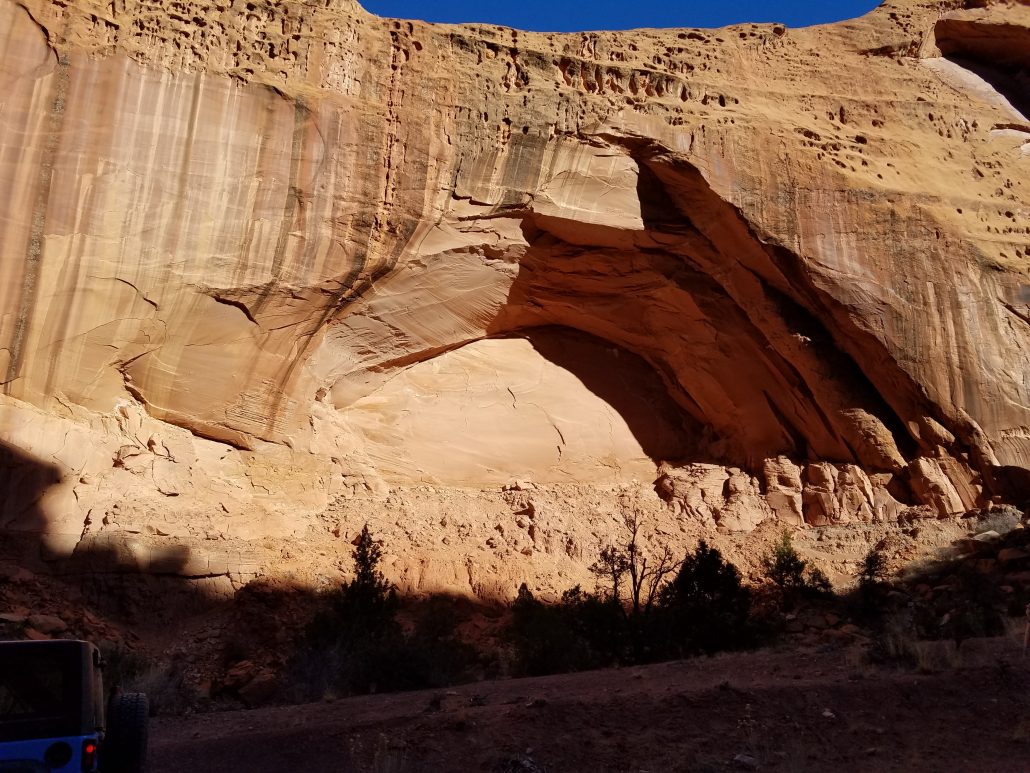 Capitol Reef – Petroglyphs
The park includes a very hospitable river bottom with lush grasses and fruit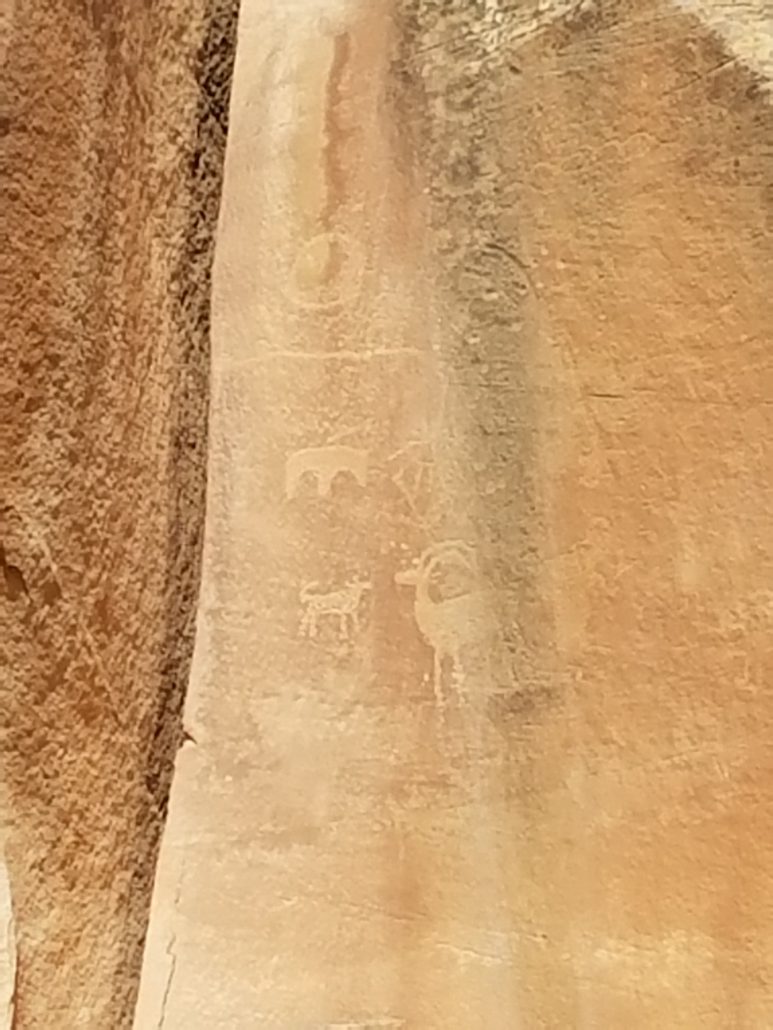 I just love seeing petroglyphs, it's an amazing way to touch mankind from ages past. Looking at them you can almost see a bare arm scratching on the walls during a smoky, boring night or rainy day.
Have a great day, everyone. We'll return to Utah tomorrow!