On the Road is a weekday feature spotlighting reader photo submissions.
From the exotic to the familiar, whether you're traveling or in your own backyard, we would love to see the world through your eyes.
Good morning, everybody and Happy Friday!
Today we continue with some fantastic submissions from HinTN that I'd lost but have been re-sent. We'll continue Monday, and that may be it until the new site. I very much wanted to run these as the last ones before my hiatus so I'm so glad HinTN reached out and re-sent them to me – I felt horrible being unable to retrieve them, and am thankful for gracious people.
Have a great weekend, everybody!
These are from Canyonlands NP.
Canyonlands – Green River Overlook
Canyonlands NP and Dead Horse Point SP share the same space near Moab, UT Dead Horse Point is tiny; Canyonlands NP is huge. It has three contiguous but very distinct areas, all of which overlook from various elevations the confluence of the Colorado and Green Rivers. We only got to visit Island in the Sky, which shares space with Dead Horse Point State Park. The view south over the Green River is amazing because the drop from the overlook to that tableland is about 1,000 feet. Then wherever the water ran the land is just carved away into the drainage for the Green River.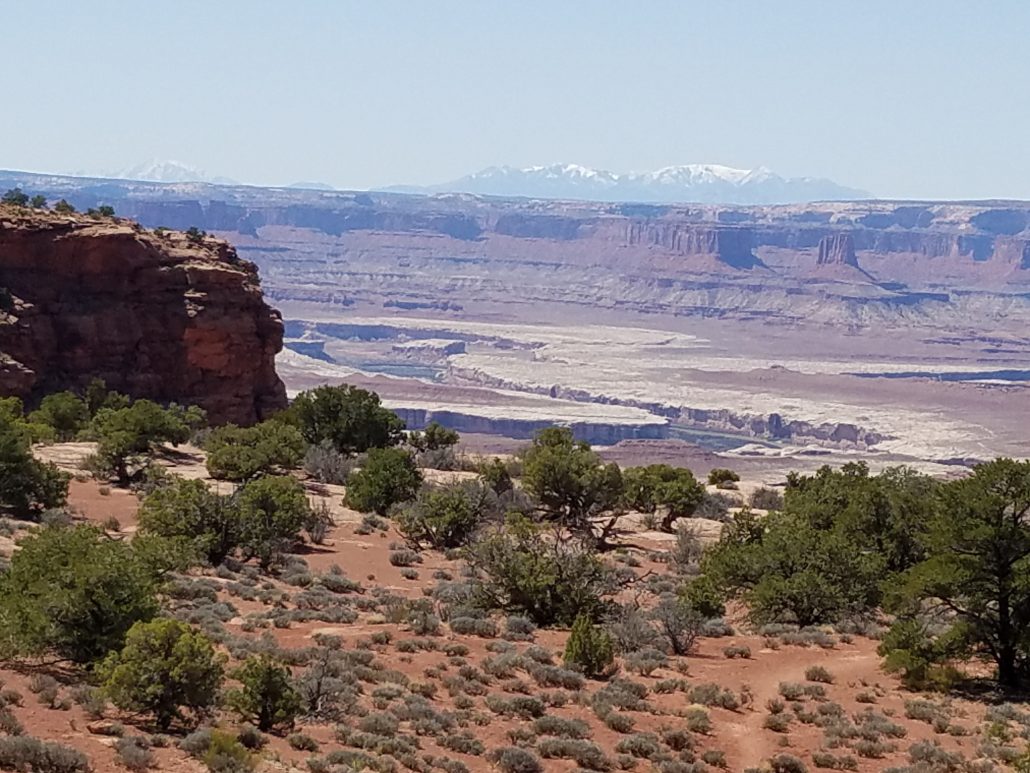 Canyonlands – View through Mesa Arch
This photo looks east through the Mesa Arch, over the Colorado River to the Lasale Mountains.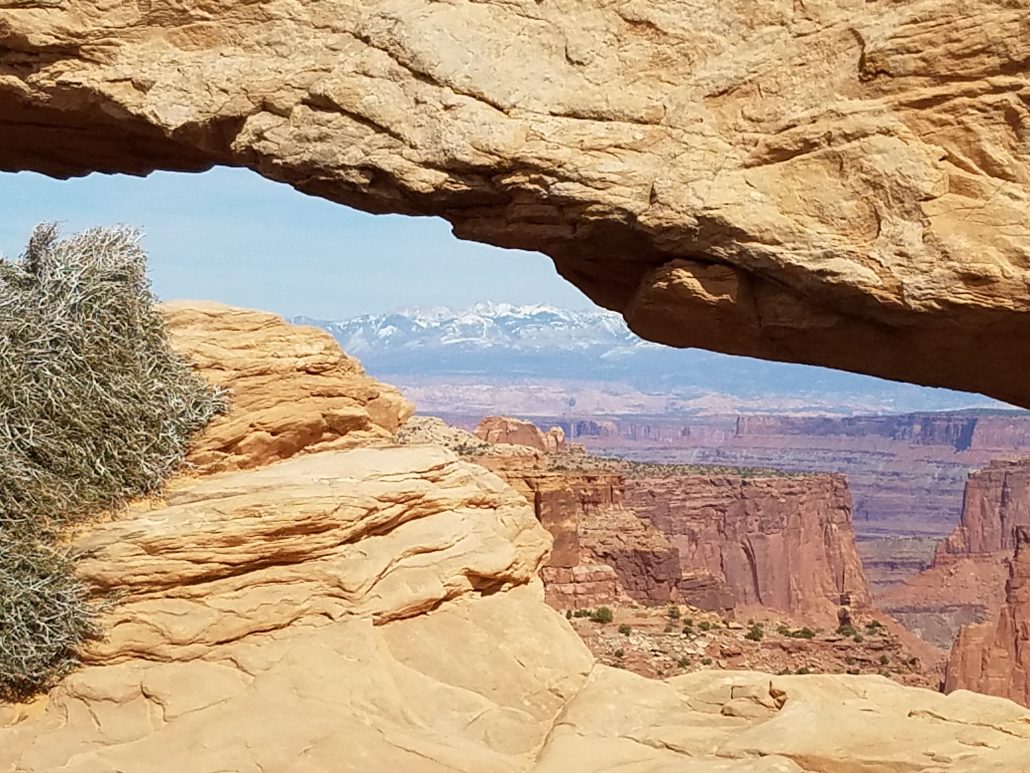 Canyonlands – Jeep Trip Hammer Formation
We took a jeep trip at Canyonlands, too, and along the way we saw more of Thor's Hammers.