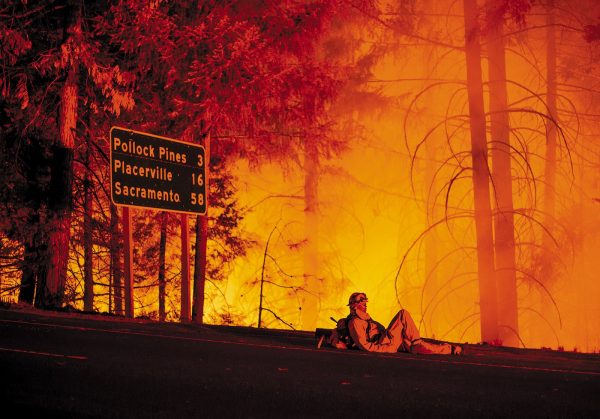 Back in 2010, I had to evacuate from Los Alamos mid-afternoon ahead of the Cerro Grande Fire. I went to a friend's house in White Rock. My mother was in the residential care home, and they evacuated to the Presbyterian Church in White Rock. At 1:15 the next morning, we had to evacuate White Rock. A friend in Santa Fe took us in, but I had no idea where my mother was for a day or so. That convinced me of the utility of cellphones, which weren't entirely general at that time.
The combined population of Los Alamos and White Rock was about 20,000. I have seen reports that 180,000 people have evacuated in northern California.
It's a terrible feeling not to know if your home will be there when you are allowed to go back. I was lucky – my refrigerator wasn't even ruined by spoiling food, as many people's were with the power turned off.
My heart goes out to the people experiencing all this and worse.
Jackals in California, let us know what you're seeing and if you're out of harm's way.
I am also wondering when the pitchforks come out for PG&E. Y'all have been very mild so far, at least from what I've seen on Twitter.
Photo from New York Review of Books – King Fire, Fresh Pond, California, September 2014