I haven't been posting much lately due to the 5,000 mile road trip I took last month. Most of it was through fairly rural red states, or the rural part of purple states. I have an insight that I will share with you beautiful people, and you alone: the smaller and poorer your town, the more Jesus and/or abortion signs you'll have. If your town is in the rural Midwest or Plains states, they'll be abortion signs. If it's the South or Texas, you're gonna see a slogan about the Lord. Just like Dollar General, Jesus/abortion signs are a real tell-tale of the economic health of an area, if you missed the shuttered retail and broken windows. More after the break.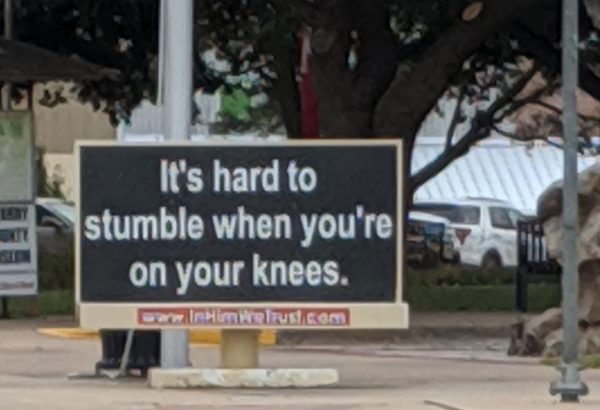 I have to hand it to the Jesus aficionados, since they're far more creative than the abortion zealots. And, you know what's always on their repressed little western Texas minds, because it leaks out all over their signs – it's hard to stumble on your knees, but it's a hell of a lot easier to do a bunch of other things that would make Jesus frown. (Sorry for the quality of this one, it's a crop from a quick snap with my cell phone.)
The abortion zealots have standardized on a new slogan, which is a pink sign with a picture of a full-term baby, saying something like "did you know that a fetus can feel pain?" (Which, of course, is a lie.) I didn't take a picture of those because, frankly, the whole abortion suppression project disgusts me.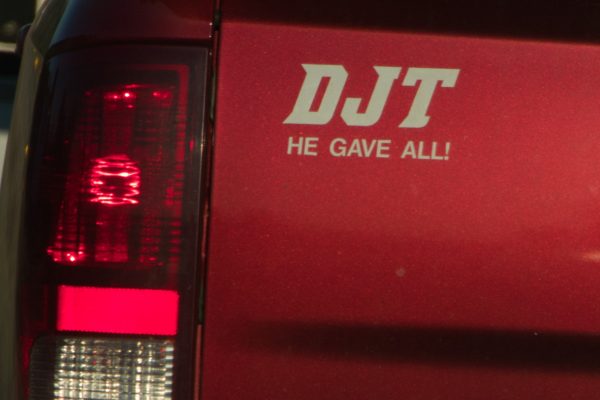 Of course, there's also the quasi-Jesus Trump stuff. This was in western Texas, but Wisconsin plates (that has to be some kind of double score in highway bingo).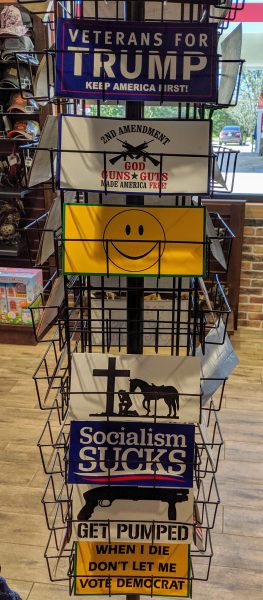 This is from east Texas – the landscape is different, but the politics are the same.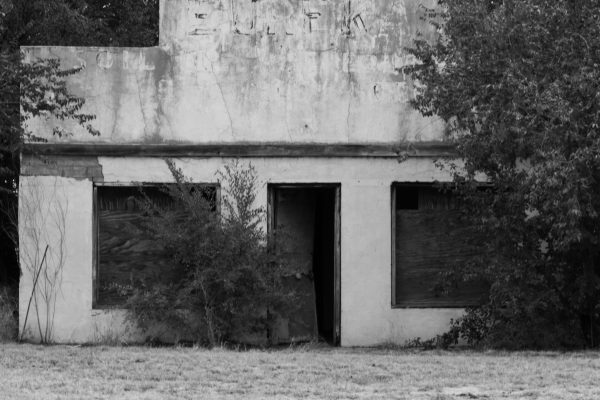 I could have taken a hundred pictures like this during my drive just through Texas, not to mention the rural South. Some of those towns make The Last Picture Show look like a documentary.