Well, that's how I was planning to make an entrance. Thanks for ruining it for me, John! *packs away the feather boa*
Some of you know me (in the internet way), some of you don't (that's fine). I've been a scurrilous member of the Balloonitariat for an unreasonably long amount of time that it's best I don't mention for fear of wondering what the heck was I thinking, loitering on internet corners that much instead of becoming a rich tech sociopath and undermining democracy for funsies.
That, by the way, is what I'm wondering about beloved blog host, JC, who must have been on some industrial grade crack to let me have the keys to this place. Ah, well. Too late now! On to the briefest of synopsis on me, your newest blog chew toy.
I am a Kingstonian, born in Jamaica, raised in the wilds of the Queens suburbs of NYC. Which makes me fussy and cynical. Skip ahead a couple of decades – whoa, the things you guys are missing out on. Like, wtf, Georgia? I studied photography & printmaking, becoming one of the first people using computer art, process cameras and silkscreening/photolitho and multiplate monoprints way back in the 1800's or whenever. I put myself through college by working overnights in print shops and started up as a designer.
Things fall apart, as they do and suddenly I wind up in San Francisco. I was not granted a bikini and blond hair upon landing, which was surprise 1 & it was fucking cold, surprise 2. Started the design and production thing and that went on very well for a while until the economy went ass over teakettle under George "I only seem less horrible now, but I'm still horrible" W. Bush. So tits up everything went and hello, here I am in northernly NorCal that's not quite so north I have snow, but northern enough that I wear sweaters.
I'm in a relationship with 2 weird cats who were rescued from a local parking lot as little feral kittens. They're very pretty, a touch headstrong, but loving. Fun fact, I'm convinced all cats are really Japanese so mine tend to have Japanese names.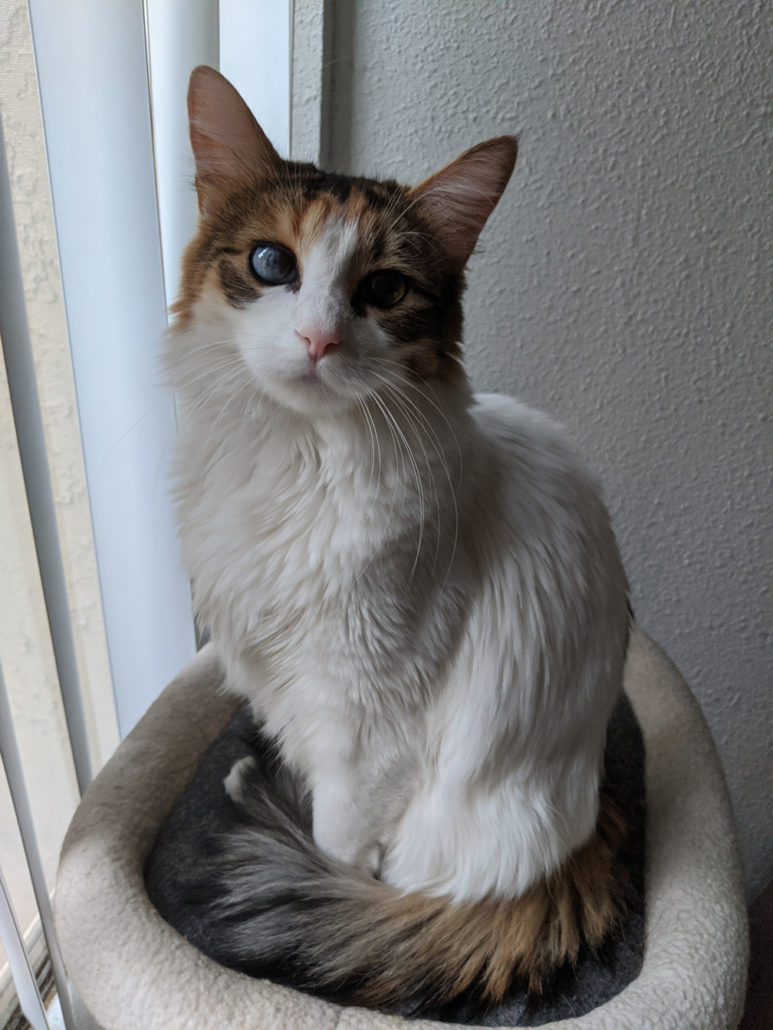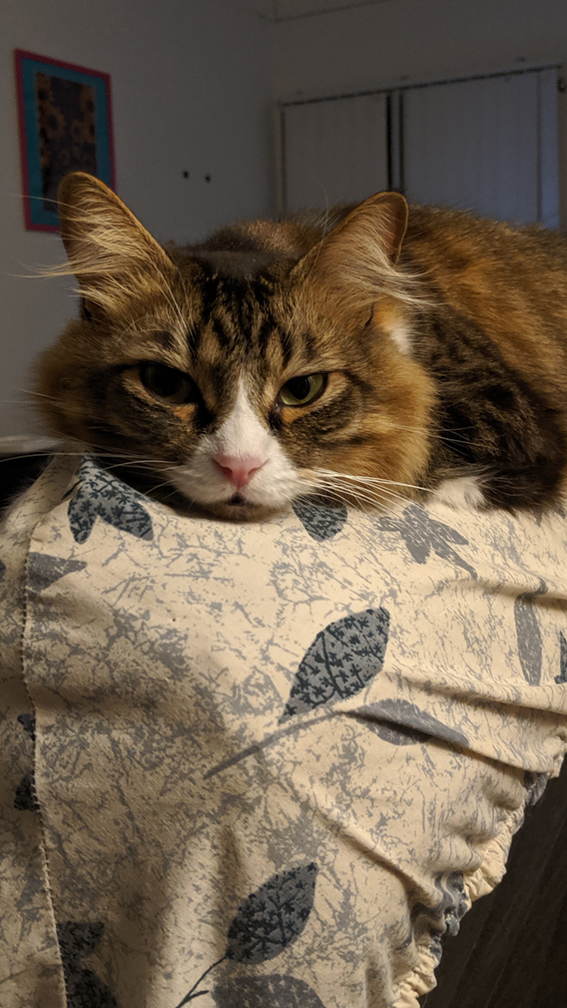 I'm under/unemployed at the moment, which means I spend a lot of time either looking for voiceover work, or hunting for design or video work. I'm the lead in a sci-fi audiodrama podcast, Ostium and seem to be accruing more podcast roles at a fast clip.
Right now, I'm participating in Script Dash, the screenwriter version of NaNoWriMo. So I won't be very visible here unless I'm mad, bored while televising a local gov meeting or avoiding writing my script. Mostly, I'll try to keep threads from getting musty, maybe say something useful or amusing and be boringly analytical. That's all I got for now because I'm determined to log 10 pages tonight so I'm caught up auditioning for next month's work while applying for work. Here's an open thread, have at it. No nudity in the comments please. But if your boss says it's ok at work, go for it.