So, I guess I should take the new site out for a spin!
Here's what's been enraging me lately.  The first incident comes from a little while back.
You may have heard that the giant California utility company PG&E — whose faulty infrastructure started the devastating fire that last year engulfed Paradise, CA — has been shutting off power anytime it thinks its crappily maintained equipment might set off another disaster.
On one hand, good for them: pro-active safety is better than another firestorm.
On the other: this is PG&E we're talking about, so over the summer, this happened:
A 67-year-old man with health issues died 12 minutes after Pacific Gas & Electric cut the power to his Pollock Pines neighborhood in Northern California late Wednesday, and his daughter believes the outage was a contributing factor.
The coroner quickly ruled PG&E was not at fault, but his family has, shall we say, some questions:
Robert Mardis Sr. was using a continuous positive airway pressure machine that helps keep airways open when sleeping, but it stopped working when the electricity was cut by PG&E around 3:30 a.m. on Wednesday, said Marie Aldea, his daughter. She said her father collapsed and died 12 minutes after the power went out at her home, where her father was staying.

"The power had just gone off, so he was going to his portable oxygen machine," Aldea said. "We weren't even able to get to the generator it happened so quick."
File this one away under "Not Proven", I guess — or "Smells Bad" if you prefer. But the thought of Mr. Mardis suffocating in the dark hasn't left me…
So, that's the retail version of corporate pursuit of profit with reckless disregard for the costs it imposes on others.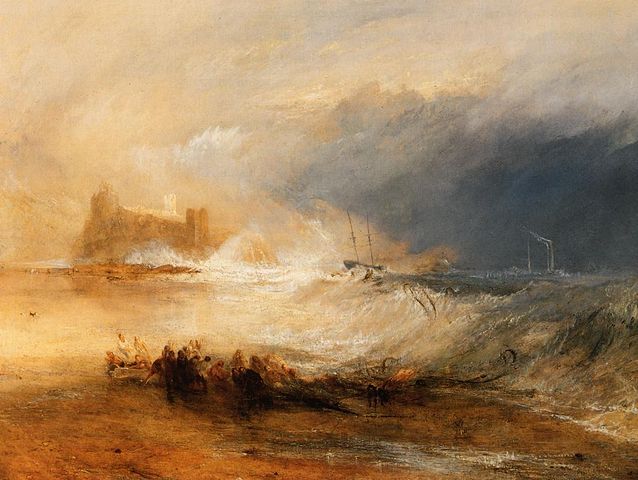 Here's a wholesale case, which will, I guarantee, enrage you.  Alec MacGillis's piece in the New Yorker and Pro Publica digs into Boeing and the people its decisions killed in the 737 Max.  There I learned stuff like this:
2005, embracing the deregulatory agenda promoted by the Bush Administration and the Republicans in Congress, the F.A.A. changed to a model called Organization Designation Authorization. Manufacturers would now select and supervise the safety monitors. If the monitors saw something amiss, they would raise the issue with their managers rather than with the F.A.A. By sparing manufacturers the necessity of awaiting word from the F.A.A., proponents of the change argued, the aviation industry could save twenty-five billion dollars in the next decade.

At a meeting on the new process, Sorscher said, "This is just designed for undue influence," he recalled. " 'No, no, no,' they said. 'This will work.' 'How will this work?' I said. 'We have good people,' they said. I said, 'Good people in a bad system is still a bad system.' "
Exactly right:
In 2009, the F.A.A. created the Boeing Aviation Safety Oversight Office, a forty-person bureau in Seattle dedicated to serving Boeing, led by an employee named Ali Bahrami. Four years later, Bahrami left the F.A.A. to take a job with the Aerospace Industries Association, which lobbies for Boeing and other manufacturers.
The article goes on to describe the boost-the-stock-price obsession that overrode the traditional engineering culture at Boeing, and that led directly to the design disasters in the 737 Max that have now killed hundreds — and may yet wreck Boeing itself.
I thought about both of these stories in the context of the current spray of headlines about Trump's grotesque corruption. The takeaway, for me, is that Trump as foul and dangerous as he is, remains a symptom of a pathology that runs much deeper.  The Reagan revolution was a coup: corporate interests seizing the levers of power, and then, inevitably, using them for short term gain and then, much earlier than long term, disastrous outcomes for ordinary people — and then themselves.  Here's MacGillis again, picking up his story after reminding his readers of Reagan's famous, deadly quote "I'm from the government and I'm here to help."
By the early nineties, it was plain to Nader that the government was failing to regulate air safety. In "Collision Course," a book that he co-wrote with Wesley J. Smith, they warned, "It is an unfortunate fact that government oversight and enforcement is so underfunded and understaffed that regulators and inspectors must rely upon the integrity and good faith of those they regulate to obey the rules." They continued, "If a company is determined to cut corners, there is every likelihood that it will succeed, at least for a while."

The book was published in 1993. A decade later, Boeing lobbyists began pushing for a wholesale shift in regulatory oversight.
Trump is the end point: decades of Republican misrule — and its slow-rolling assault on the courts — have produced a "kill folks now, apologize later" pattern of corporate behavior. Trump's wrecking of the executive is not a new development; its just a logical conclusion to a process in which the federal government has been rendered less and less able to confront large scale private capital.
This is yet one more reason why the next election is existential. We've had forty years now of the Reagan Republican experiment. It's killing us, and will do so in faster, and in greater numbers, until we end it.
My old tagline applies:
Factio Grandaeva Delenda Est.
Oh!  And I really like our new digs!
You?
Image: J. W. M. Turner, Wreckers, Coast of Northumberland, c. 1836