This is a rerun of a tweet from yesterday, when the incident happened, but I think it bears repeating. This 14-pound dog, appearing blurry in the photograph because he can't hold still unless he's asleep…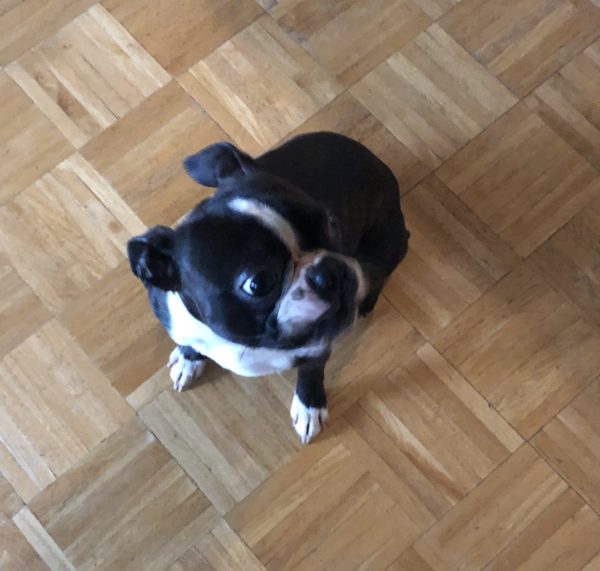 …utterly destroyed the tennis ball-like dog toy pictured at right inside of five minutes: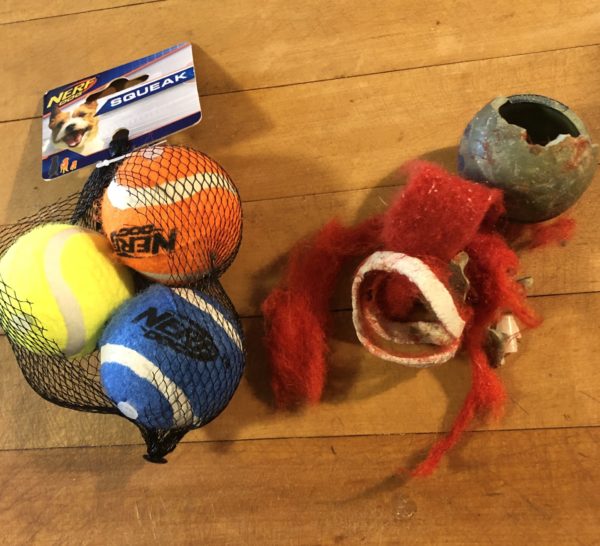 I think I'll make a gift of the surviving toy balls to a dog who isn't part gator.
On a related note, can you recommend any dog toy products that can withstand the assault of a beast with such pointy teeth and impressive jaw strength? If so, please share in comments.
Open thread!