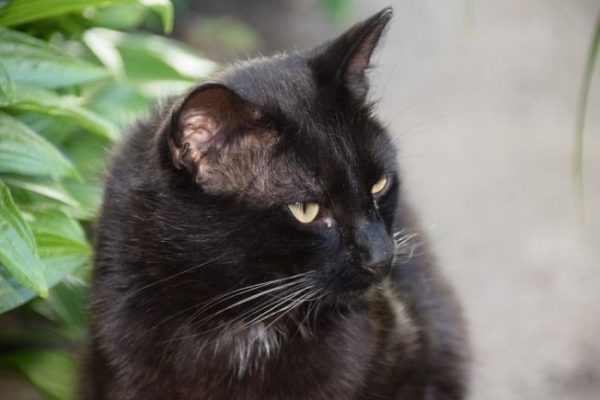 Remember this feral guy who needed a permanent home? Commentor TomatoQueen in Virginia stepped up, so now he needs to get from Minneapolis to Virginia. New message from commentor Edith:
Black Kitty had a clean vet visit this week, and will be ready to travel to his new home after his neuter. The current plan is to schedule his surgery as close to transport date as possible, and then have him stay at the vet until pick-up.

I'm hoping the Balloon-Juice community can help get him from Minneapolis to Arlington, VA. I know a few people in the comments offered to drive, although I wouldn't want to call them out in a front page post in case it doesn't work for them now.

I've gotten some quotes on transport that range from $750 to $900. I also know that some commenters have closer ties to non-profit groups that might work too. This is all new to me, so basically I'd like to throw it out to the jackal hive mind for help.
You guys know the drill: If you have suggestions about the best transport methods, leave a comment below. Once we've got a firmer date and cost quote, I'll have another post, ask people who want to donate to email me, and I'll forward Edith's PayPal-or-similar address to each of you directly. (After I chip in a little myself, of course!)