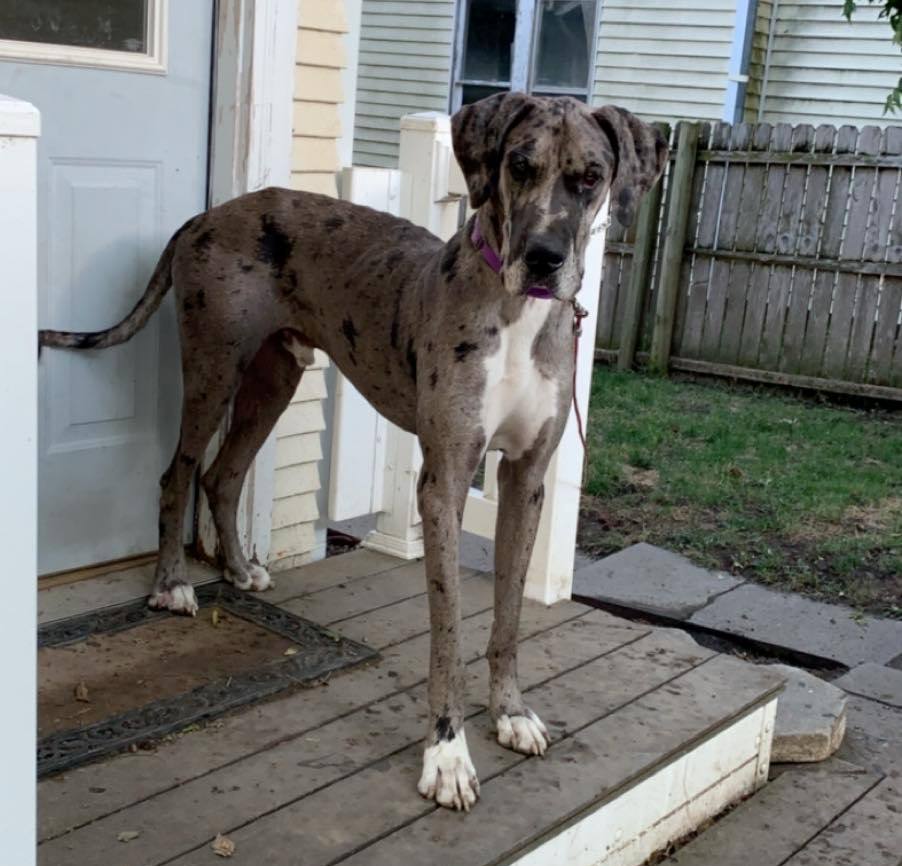 (I'm going to sneak this in here, something to read when you get tired of debates and impeachment.)
If you've been wanting a Great Dane…and think you can handle a Great Dane…this might be your opportunity. This is near my extended family, so I can probably help with transport if we need to relocate him a state or two.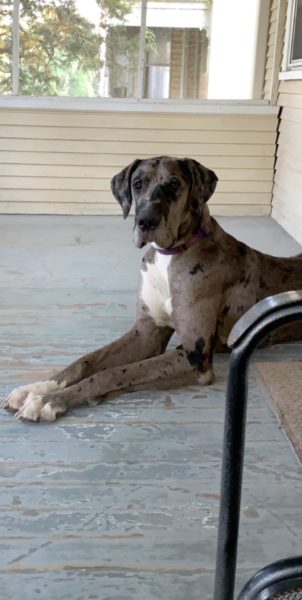 This is a beautiful Merle who needs a new home. Please email me if you're interested. He's located near Lincoln, NE. As always transport can be discussed.
He turned a year old on May 11. He's been around young children. He has been around other dogs, geese, horses, chickens, and goats. He is still intact and will need to be neutered by 2.
For the most part, he is super well behaved. They are sad to have to put him up for adoption, but they just don't think it's fair to him with how busy they are and how much they are gone every day.
He's housebroken, has had some training and has been easy to train, so expecting with more attention he'll be a sweet family dog.
I'm going to be very picky to make sure he has the right home.
He is handsome!
And if you have any questions about what it takes to be a Great Dane person, ask me in the comments, I'm sure I'll have an answer…and probably a funny story to go with it.