Okay, here are the steps for embedding a tweet, in screenshots. Because I've seen at least three different directions. If this doesn't work for you, it may be a bug.
Step ONE:
Choose your tweet. The embed code is in the drop-down menu in the upper right-hand corner.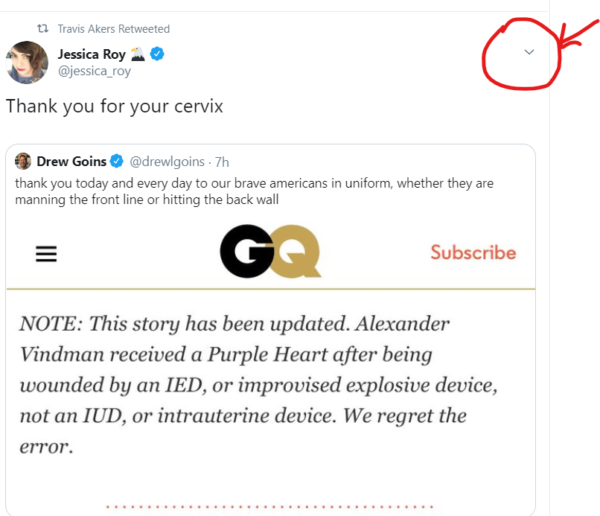 Step Two
Click on the drop-down menu, choose embed tweet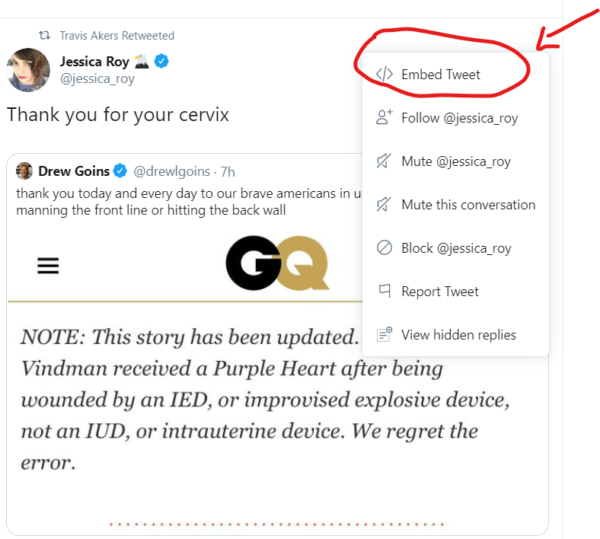 Step Three
Copy the embed code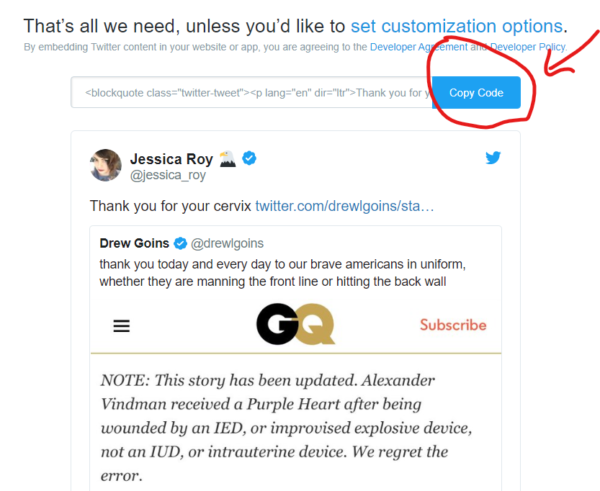 Step Four
In the Balloon-Juice comment box, chose TEXT tab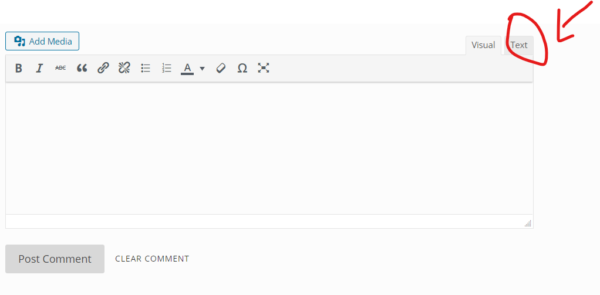 Step Five
Copy PASTE embed code into TEXT box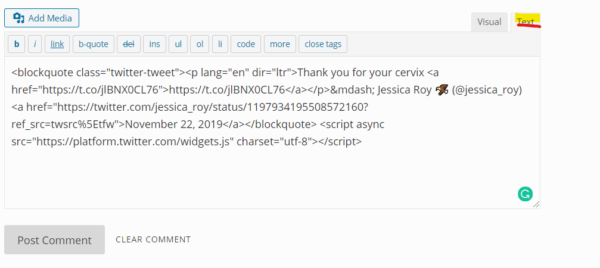 You can click on the visual tab to see that it embedded correctly and then add your own comment above or below it.
I hope that helps. You can use this thread to practice, report bugs and or Open Thread.
Other notes: There will be no recipe post tonight and also, our beautiful Silver Merle Great Dane has been adopted by a family filled with kids and critters. He should be very happy.