On the Road is a weekday feature spotlighting reader photo submissions.
From the exotic to the familiar, whether you're traveling or in your own backyard, we would love to see the world through your eyes.
Good Morning, everyone!
Today we're heading to Washington state for a wonderful adventure. Don't forget folks, we need submissions!  Now that this feature is live, it's time to dust off those albums of glorious summer travel and submit!
Take it away, Mike in Oly:
In September I, my husband, and two of our friends went camping at the Tucannon River in eastern Washington State. The tourists had gone home and we had the campground to ourselves. It was lovely sleeping next to the river and enjoying the wilderness. One of the highlights was bumping into a family of Rocky Mountain Bighorn sheep. A local informational sign indicated they had been introduced to the area to replace an historic native population that had been wiped out back in the day. We saw a ram with his two ewes and two youngsters. The adults had radio collars on. It was a lot of fun watching them gamble about along the road. They had no care about the cars sitting and watching them as they headed down an oak covered hillside to an open meadow below. Thought I would share the experience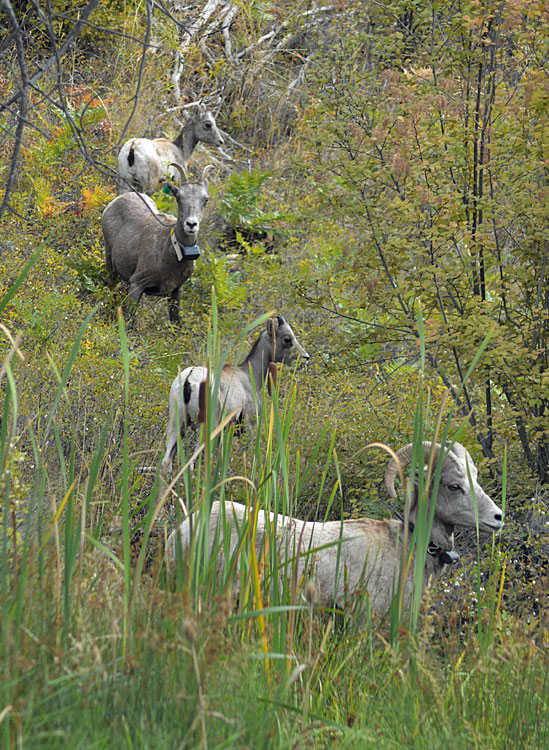 Tucannon River, WA
September 14, 2019