On the Road is a weekday feature spotlighting reader photo submissions.
From the exotic to the familiar, whether you're traveling or in your own backyard, we would love to see the world through your eyes.
I'm mentioned that star trails are easy to shoot, and they are; however they take hours to shoot and often magnitudes more time to process them.  Here are three star trails photos, taken under differing conditions: very dark conditions with no moon to a light polluted sky with a nearly full moon.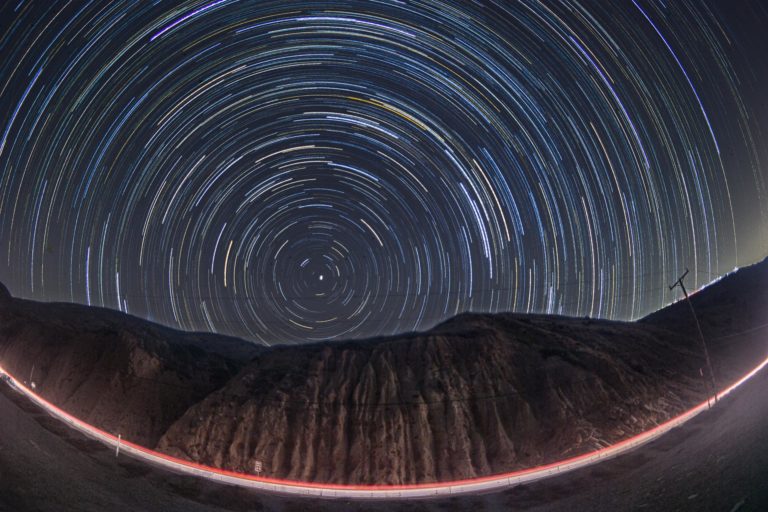 Twin Bush, Pt. Mugu State Park, Malibu, CA
August 30, 2019
I've shot the Milky Way at Twin Bush many times and thought that star trails with the Santa Monica Mountains as a foreground would make a nice photo. The cliffs along Pacific Coast Highway remind me a bit of the Red Cliffs at Red Rock. Prior to shooting at Twin Bush that night I shot the Milky Way at Leo Carillio State Park and met another group of photographers, it turns out they later shot in the hills above where I was shooting and you can see their lights behind the telephone pole at the right.
One of the challenges with processing this photo is the highway in the foreground.  The original stacked version contained car headlights shinning into the camera producing glare and airplane trails.  I spent several hours reducing these flaws in the photo to get what I thought was an acceptable product.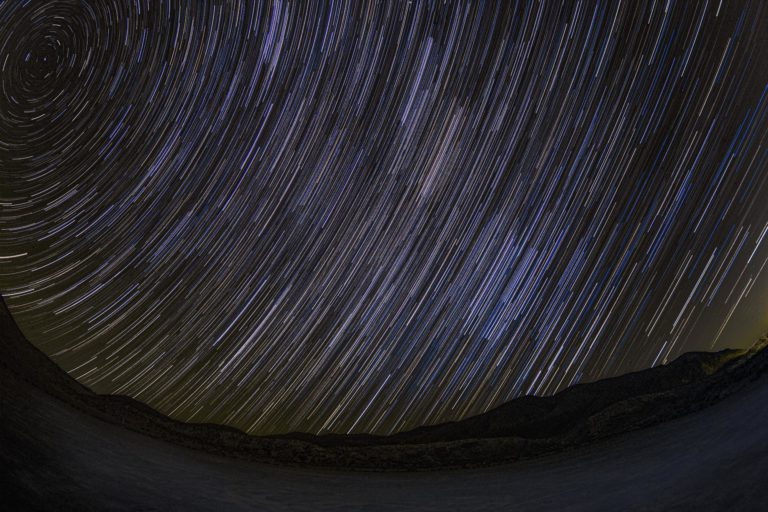 Red Rock Canyon State Park, CA
October 25, 2019
Normally, when I shoot star trails at Red Rock I shoot towards the Red Cliffs. This time I decided to shot to the east.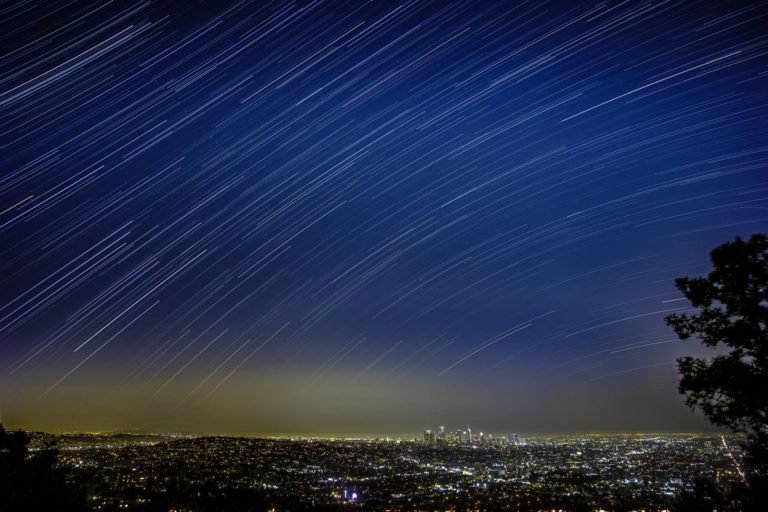 Griffith Observatory, Los Angeles, CA
November 16, 2019
Most star trails that I've shot have been taken in dark locations. This is the opposite, star trails over Los Angeles with the moon in the sky. Rather than a black sky the sky is more blue and the horizon is dominated by the yellow from the light of the city. This is actually a series of 30 second exposures with a shorter exposure used for the city to capture the detail in the cityscape.
This shot took a little over a hour to shoot, but took about 5 hours to remove the aircraft trails since the land approach for LAX runs east to west just south of Downtown Los Angeles.