I shared warm wishes with my friends and family on FB yesterday and one slip of the keyboard and suddenly things went awry: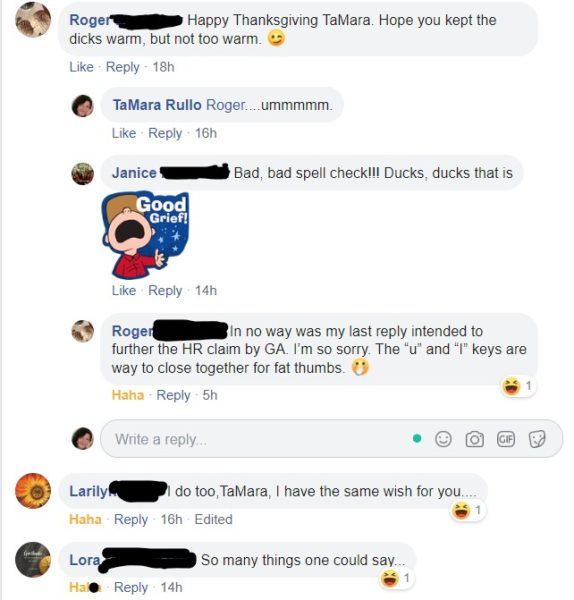 The hazard of having ducks. One slip of the finger and suddenly instead of texting someone ducks pictures, you're sending them dick pix.
Also, my saga of Google Home adventures continues.
True story:
I'm not sure, but I think Google Home is going to go to HR about me.

Me: When's the snow going to stop? (desperation in my voice)

GH John Legend voice: According to the NWS, snow showers will end by 4 pm

Me: (excited and grateful) Thanks, babe!

GH John Legend voice: Anytime. And you can call me google assistant.
Bonus Scout (she seems to have ennui):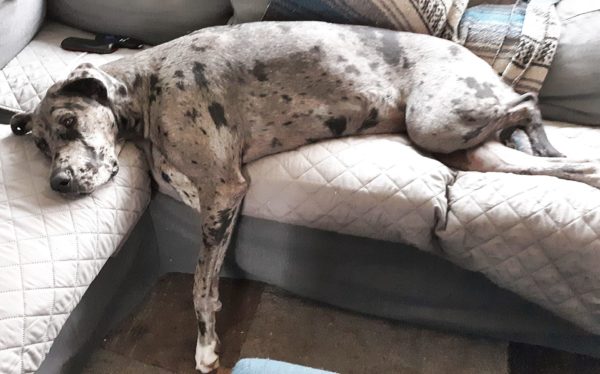 Open thread