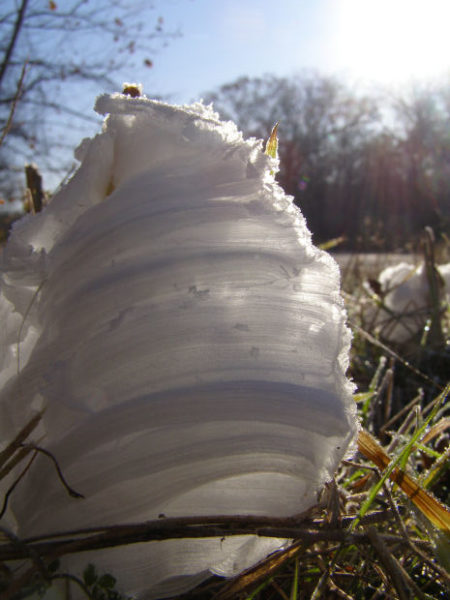 Fleeting miracles, from the gifted (in every sense) Ozark Hillbilly:
Last year, conditions never managed to come together for us, but in the first week of November we had 2 1/2 days of soaking rain followed by temperatures dropping to 18 degrees on the morning of the 7th. Being a betting man I grabbed my camera and headed for the creek bottoms, high in expectations of a superbloom. I was not disappointed.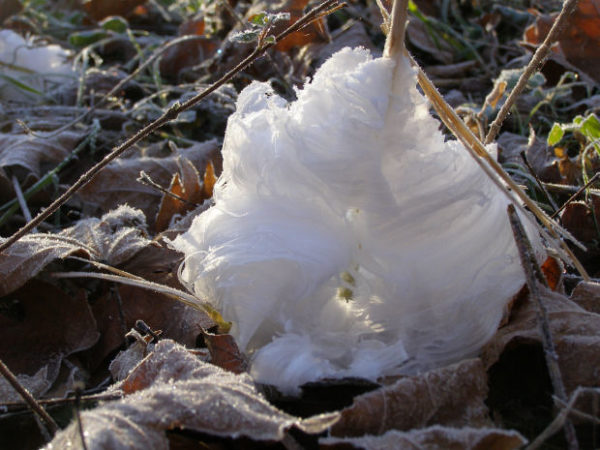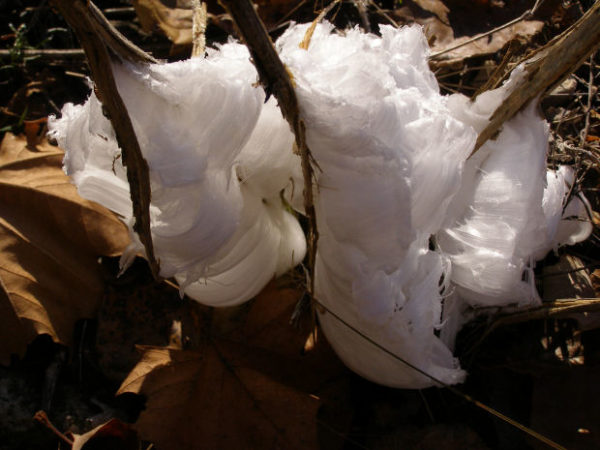 From the first rays of the sun peaking over the hill tops till I was just plain and simply ODing on it all, was about an hour and half, during which I took 173 pictures in 3 different locations ending up along the roadsides of Hwy 185 outside of Meramec State Park. Of the dozens of cars that drove past me while there only 1 stopped to see what I was doing and even tho he had a camera he hadn't taken a single frost flower picture, choosing to spend his morning photographing one of our local bald eagles instead. The rest probably thought, "WTF is that idiot doing crawling around in the litter along side the road?" Other than the one guy, nobody else even bothered slowing down.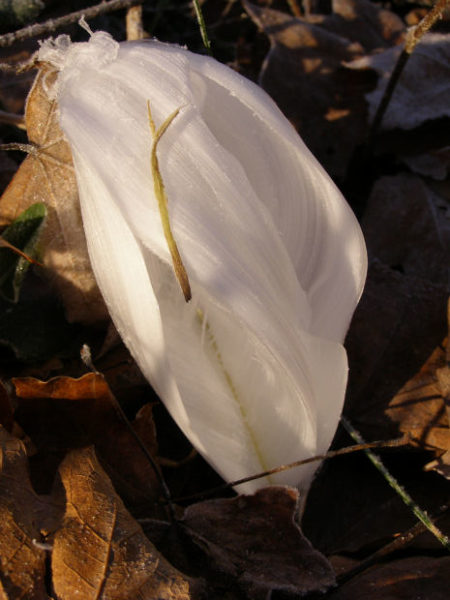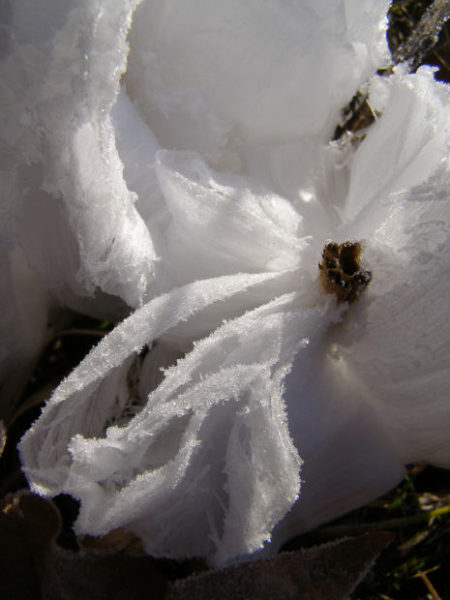 I find frost flowers wondrous to behold,each one a unique and stunning expression of natures endless works. As with so much on our home planet, indeed Mother Earth herself, they are oh so fragile and only here for a very short while. Every time I see them I know I have been blessed all over again.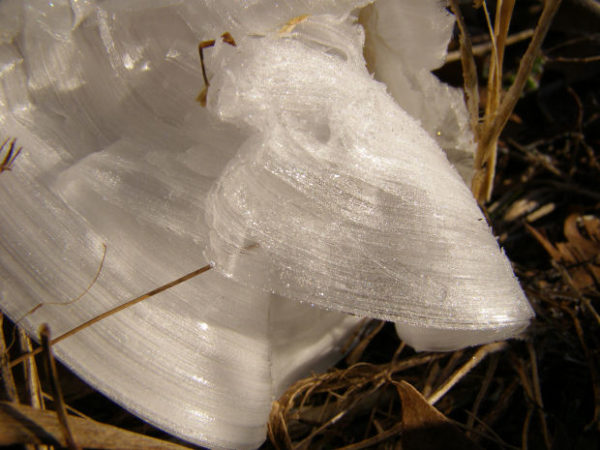 In "Striated", if one looks closely one can see water droplets at the leading edge of the ice curl in the center of the picture indicating that while the temp is still well below freezing, the morning sun has already begun working their inevitable demise.

I added the last pick of the roadside [below] just so people who have never seen them can get an idea of what it looks like from the window of a passing vehicle.