A little birb told me we'll be treated to some spectacular bird photos later this week, featuring a photographer who produces images far superior to mine. But in the meantime, I'm sharing this Belted Kingfisher I saw a while ago: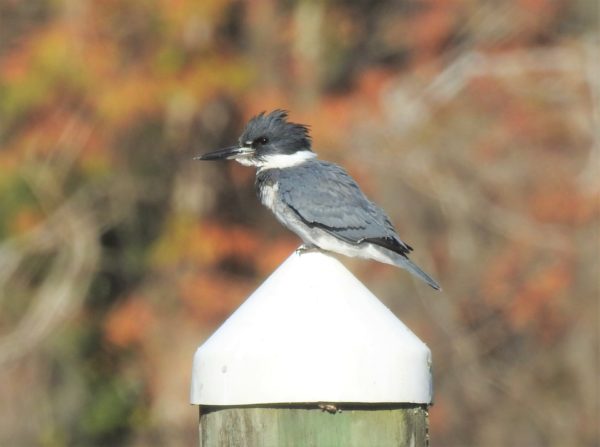 I love these bad-ass little birds for their punk 'dos, pugnacious attitudes and ratcheting calls. If they think you're getting too near their young, they'll swoop on your ass with the fury of 10,000 valkyries.
Let this photo also dispel the notion that Florida doesn't experience seasonal foliage changes. It's not as dramatic as it is up north, but there are subtle changes everywhere, and trees in the central to northern part of the state display beautiful fall colors.
Anyhoo, open thread — impeachment hearing thread is downstairs, though that's up for discussion here too if you like.