On the Road is a weekday feature spotlighting reader photo submissions.
From the exotic to the familiar, whether you're traveling or in your own backyard, we would love to see the world through your eyes.
Good morning, everybody. Once again, welcome to the new On The Road!
This was supposed to have published a ways back but apparently, didn't. If so, my apologies, still working out the quirks!
Silver Falls State Park is Oregon largest state park. It's a half hour from home now. We lived just across the road from the park for much of my childhood. I traveled the Trail of Ten Falls the first time at 5 years old. It's a great walk year round. Fall color in October, Wildflowers April and May, Icicles and frost on cold winter days.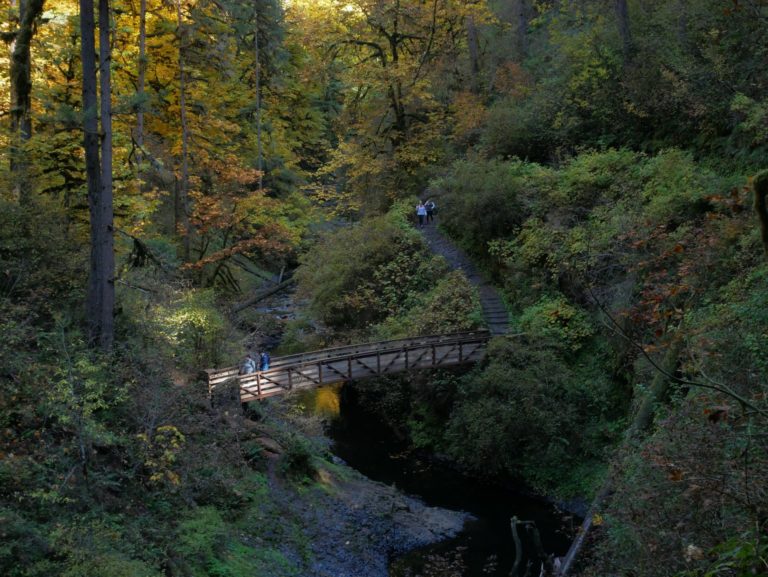 Silver Falls State Park, Oregon
October 14, 2019
The bridge is over Silver Creek about halfway along the Trail of Ten Falls. Google Silver Falls State Park and you will find many picture of the ten falls. Every step along the way has a few wonders.