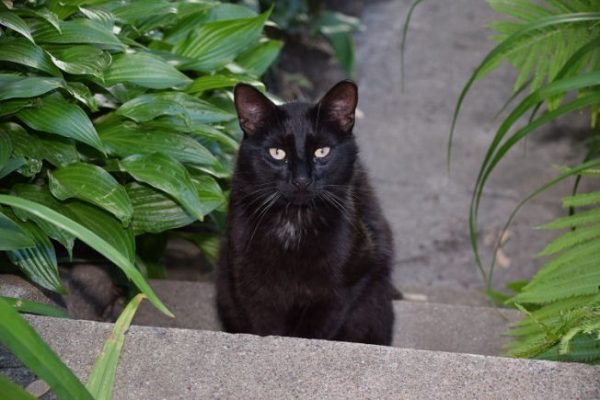 Got some wires crossed, or I would've (should've) posted this earlier. Latest updates on the newly-renamed black maybe-not-feral Merlin, from Edith:
Laura is flying on the 12th. The total is $479. She has access to a free car rental so we don't need to add it to the total, but it would be faster for her if a local Juicer could drive her…
And from TomatoQueen, in Virginia, who is adopting Merlin:
Edith's black kitty, Merlin, is ready to come live with me. Travel will be from Minnesota to Virginia in December. The flight parent is Schlemazel's niece LauraToo, who is presently visiting Australia but will be home in time to bring me Merlin on December 11th. Here is the PayPal link to help defray the cost, so if you all can help, it would be greatly appreciated.
Haven't done the donations quite this way before, but I sent a test payment, and it went through without issues.
Let me know in the comments, or at annelaurie.bj (at) gmail.com, if you have any questions.