Made to the island, and am now sitting outside at a cafe waiting for lunch and waiting on my parents to get to the rental so I can unpack their car and then head back north to home crap home. Stopped at a gas station this morning, and they proudly offered boiled peanuts with multiple seasonings.
WTF people, why are you boiling your peanuts?
Speaking of boiled nuts, this is the first campaign billboard I have seen this election cycle: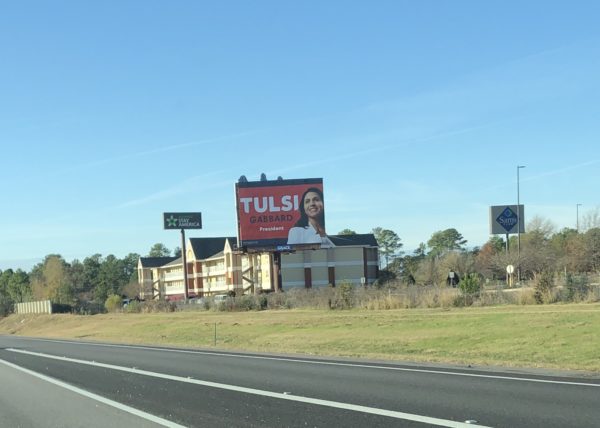 Apparently either Tulsi has a following outside of Columbia, SC, or the Republicans are trying to ratfuck the primary. Either is equally possible, because South Carolina.