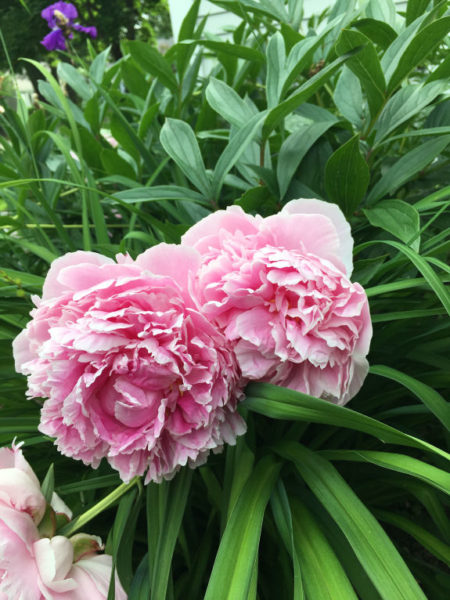 Sincere thanks to staunch commentor MomSense:
Finally getting around to sending some photos from my garden.

The photos are of peonies, irises, nepeta, salvia, and a montauk daisy.


I probably have 5 or 6 different varieties of peony.
***********
"In the midst of winter, I found there was, within me, an invincible summer."
Yes, gardeners, now that you've got some indoor time, please send some of those pics you collected during more clement weather!
(And if you're currently enjoying such halcyon weather… don't worry, we may be envious but we'll still be happy if you share your photos…)